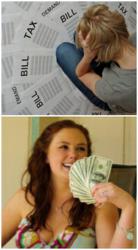 if you need to depart with some of your treasures-and who doesn't in this economy? Jorge will treat you and your needs with respect and understanding. Feel safe going to his place.

Testimonial Posted by Betsy Buffington on August 18 2012
Seguin, Texas (PRWEB) August 24, 2012
How many gold buyers would open their doors after midnight to buy $110 in unwanted jewelry for a customer who needs the money for an emergency? That's what Seguin Gold Silver and Coins did for Xavier Salinas and many other customers in need.
At Seguin Gold Silver and Coins, no time is a bad time to get cash for gold, silver, platinum and coins. They offer what no other gold Seguin buyer does. For people with little time to spare or for those unexpected emergencies and cash-strapped situations, a service such as this can be invaluable.
Jorge Gurza, owner, stated, "We are extending our hours of service to make it convenient for people to get cash when they need it. We get how much they are struggling in this economy to support their families."
In addition to convenience, Seguin Gold Silver and Coins tests and weighs the items right in front of the customer, and pays out generous cash for gold. They are the most trusted buyers around, as evidenced by their customer testimonials.
For people that have jobs with extended hours (i.e. medical, construction, education, management) doing errands is something they can usually only do on their day off, but that takes quality time away from their family. So the only other times they can sell gold for cash are early in the morning or late at night when lower paying pawn shops or jewelry buyers are closed. And, sending the items by mail is not an option since those services pay less and the money is needed right away. Seguin Gold Silver and Coins offers service 24 hours a day, 7 days a week, 365 days a year.
"We are here to help," Jorge added. "With the economy the way it is, and how hard people are struggling to make ends meet, we get that it's tough for them to leave work to sell gold to help pay their bills. As it is, many people are working two jobs and sometimes the only time they can get off is late at night. These people are inspiring because they're supporting their families by any means possible and the least we can do to support them and let them know that we care is to have our doors open and plenty of cash WHEN they need it"
Seguin Gold Silver and Coins is open every day. They buy & sell gold, silver, platinum, jewelry & coins. They serve Seguin, New Braunfels, McQueeney, Gonzales, Luling, San Marcos, La Vernia, San Antonio, Austin & other Texas cities.
For more information call (830) 556-1966 or go to http://www.seguingold.com
Para informacion en Español llame (830) 556-1966 o visite http://www.seguingold.com/espanol