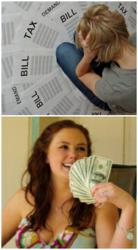 Has the best resale prices in all 3 counties! Been a faithful customer for 2 years - I wouldn't go anywhere else!
Seguin, Texas (PRWEB) February 22, 2013
When people want to sell their unwanted gold, silver and platinum, they have several options available to them. But, who is going to give them the highest payout? And who can they trust to handle and properly appraise their items? Should they simply go to a pawn shop down the street or should they send their items to some company in a different state that promises to pay a higher percentage? Or, maybe it would be better to just sell their items online, such as in an auction. The questions and possibilities are many.
Since 2010, hundreds of customers have trusted Seguin Gold Silver & Coins with selling their unwanted jewelry, coins and other precious metal items. Now the South Texas buyer will begin expanding their customer base to include the entire nation. Clients will be able to send their items to an honest, trustworthy, and reputable buyer, and in return they will receive a generous and competitive payout. The numerous customer testimonials attest to these facts.
There are so many companies that the public has to choose from, and not many of them give out very bountiful payments in addition to being completely upfront with their clientele. Seguin Gold Silver & Coins knows this and wants to meet or exceed customers' expectations and also spread the wealth to people across the nation.
Keep an eye out in the coming months - more details will be released in the coming months regarding Cash Gold USA, including mailing, testing and payment policies and procedures.
Seguin Gold Silver and Coins is open every day 7 AM to 11 PM. They buy gold, silver, platinum, jewelry & coins. They serve Seguin, New Braunfels, McQueeney, Gonzales, Luling, San Marcos, La Vernia, San Antonio, Austin & other Texas cities.
For more information call (830) 556-1966 or go to http://www.seguingold.com
Para informacion en Español llame (830) 556-1966 o visite http://www.seguingold.com/espanol