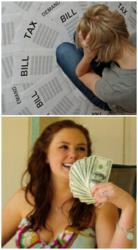 Fast. Friendly. Convenient. Great hours. I will definitely do business again. Thank you for your kindness. :)
Seguin, Texas (PRWEB) November 16, 2012
Usually the day after Thanksgiving, commonly known as Black Friday, is a day when shoppers can get really great deals at many retail stores. This year, when people visit Seguin Gold Silver and Coins, located in Seguin, Texas, they will get a higher payout when they sell gold, silver and platinum. This includes scrap, jewelry, coins, currency, flatware, dental gold and more.
This promotion was created as an effort to help people, especially families, who have fallen on hard times and need extra cash, to buy gifts for the holidays. The economy and jobs are in the balance, but kids still hope that Santa will bring them that dollhouse or that new bike. Parents who are looking for a way to come up with extra money to buy those gifts and more can turn to Seguin Gold Silver and Coins to get the top payout around. Seguin Gold Silver and Coins serves the Seguin, New Braunfels, McQueeney, Gonzales, Luling, San Marcos, La Vernia, San Antonio, Austin and other areas in South Texas. They are open every day from 7 AM to 11 PM, and emergency service is available.
Many families have experienced job loss, decreased hours at work, illness, disability or some other circumstance that has made it difficult for them to make ends meet. With Seguin Gold Silver & Coins paying more to customers on Black Friday 2012, those people have a chance to get caught up financially, to buy something special, or simply to save money for the future.
Seguin Gold Silver and Coins already gives its customers excellent payouts and superior customer service. Their testimonials prove it! Every little bit helps and even higher payouts can translate to a better Christmas season for all. Visit Seguin Gold Silver and Coins and see why they are the most trusted and #1 top rated gold buyer.
Seguin Gold Silver and Coins is open every day 7 AM to 11 PM. They buy gold, silver, platinum, jewelry & coins. They serve Seguin, New Braunfels, McQueeney, Gonzales, Luling, San Marcos, La Vernia, San Antonio, Austin & other Texas cities.
For more information call (830) 556-1966 or go to http://www.seguingold.com
Para informacion en Español llame (830) 556-1966 o visite http://www.seguingold.com/espanol
###