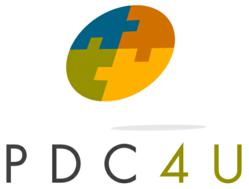 The easier it is for people to pay, the more dollars you will receive.
Ogden, UT (PRWEB) August 07, 2012
Kent Green, with over 50 years of experience and co-founder of PDC4U and several other successful accounts receivable management companies, concluded that "The easier it is for people to pay, the more dollars you will receive."
PDC4U has adopted this philosophy and created the Cash Acceleration Management to drive revenue cycle management to the next level. The coordination of a suite of products held in the "cloud" feeding payments into credit card and check (ACH) processing gateways is the direction for the future of payments. These products include the use of outbound voice messaging, text messaging, mobile optimized payment sites, recurring transactions, and Interactive Voice Response (IVR) payment systems. The upcoming addition of mobile phone apps for Android and iPhone/iPad also provides a platform for large mobile sales or payment forces.
All payment origins and sales functions deliver the transaction information to a core management system where reports, scoring functions, and in-house transaction processing is provided with the click of a button.
The evolution of Cash Acceleration Management is picking up incredible speed with the boom in mobile payments. Cash Acceleration Management leverages the latest technologies, working together to generate maximum cash flow immediately.
About PDC4U
PDC4U is a cloud-based Cash Acceleration Management system and payment processing service founded in 2005. PDC4U allows companies new to merchant processing to accept credit cards and ACH transactions for payment, via the phone, internet or on the go. PDC4U compliments existing merchants with features designed to reduce receivables and tremendously increase cash flow. The company actively assists U.S. based businesses and organizations nationwide, including but not limited to, utility companies, medical facilities, and the accounts receivables management industry. A Delaware limited liability company, PDC Pay Data Center, doing business as PDC4U, is owned and operated by Beyond Investments, Inc.
For more information, please visit http://www.pdc4u.com.