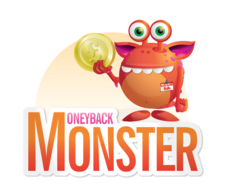 MoneybackMonster is the latest cashback website to get shoppers talking, as they get paid to make purchases they would have made regardless
(PRWEB) January 31, 2012
By visiting a retailer's site via a partner link on MoneybackMonster, purchases are tracked and shoppers are paid back a percentage of the total amount spent.
The MoneybackMonster.co.uk website is completely free for consumers to join, use and retrieve their cash. The website is paid a small bounty on each transaction and charges retailers for additional exposure (advertising, for instance) across the site. Members can even earn an extra £2.50 for every friend they refer that goes on to purchase through the site.
In an age of austerity, when deals and vouchers have become the norm, MoneybackMonster offers a welcome means of earning extra cash whilst shopping! With hundreds of retail partners on board like Marks & Spencer, Asda and Boots, as well as exclusive online retailers such as Photobox.com and Play.com, there's no reason why cash back can't be earned by everyone!
In addition to offering money back on online retail purchases, MoneybackMonster also provides cash back for utility switches, car insurance and even holidays booked online! Launched in December 2011, Moneybackmonster is the latest cashback website to get shoppers talking as they get paid to make purchases they would have made regardless.
Managing Director, Pete Dickenson, explained, 'With the current economic climate being so tough, we wanted to build a consumer proposition that helped both the retailer and the consumer transact. MoneybackMonster brings the success of the loyalty card industry to the whole of market while using the currency of cash, which right now is in short supply.'
Visit http://www.Moneybackmonster.co.uk to meet MoMo the monster today!
###