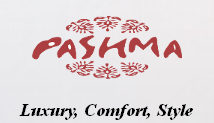 An entire collection of some of Pashma's best sellers over the years has been created exclusively for the online shopping site and is is not available in stores
San Francisco, CA (PRWEB) August 07, 2012
Pashma Cashmere, a specialty store in San Francisco for cashmere sweaters and silk dresses, is now operating an updated website with an online shop and international shipping, allowing customers to shop for cashmere shawls, tops, scarves, and exclusive items and collections.
"An entire collection of some of Pashma's best sellers over the years has been created exclusively for the online shopping site and is is not available in stores," Madhvi Pratt of Pashma Cashmere said.
The online shopping site is an excellent option for those looking for fine cashmere or wanting to keep up with the style of the season. Whether as gifts or for personal use, customers can now have their items shipped across the world.
In addition, Pashma Cashmere is releasing its fall collection both in the store and online in August. The fall season includes a variety of prints and colors.
"We're very excited for the release of our fall selection online. The prints this season are colorful and fun, and bring together the best of the best. It was exclusively created for online purchases," Neerja Raman of Pashma Cashmere said.
For more information about online shopping or any of Pashma Cashmere's products, call 415-854-0532, view the cashmere store on the Web at http://www.pashmausa.com or visit 29 Maiden Lane in San Francisco.
About Pashma Cashmere
Pashma Cashmere is one of the leading clothing designers, manufacturers and retailers of luxury knitwear made of cashmere and cashmere blends. All of its products imbibe the central elements of the value promise that has been the hallmark of its success--inherent artistic value, timeless appeal, outstanding quality, superior craftsmanship and exceptional value.
The store's products include women's dresses, cardigans, scarves, T-shirts, blouses, sweaters, shawls, wraps, leggings, hats, gloves and men's scarves. Cashmere Pashma now offers online shopping for the customer's convenience.