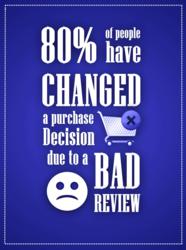 With increased competition in the gaming market, casino reputation could be one of the major hurdles casinos face today.
Boise, Idaho (PRWEB) May 31, 2013
Casino reviews help create a casino's reputation and this affects a guest's decision to play at a particular casino or its competitors, Martin R. Baird, CEO of CasinoCustomerService.com, said today as he announced the launch of a casino reputation page at the site. The page helps casinos understand the significance of guest reviews and how they affect reputation.
Research done by Cone, Inc., found that 80 percent of buyers change their mind about a purchase after reading reviews, Baird said. "With increased competition in the gaming market, casino reputation could be one of the major hurdles casinos face today," Baird said. "If guests look online and see just 'fair' casino reviews, they will scroll down to find the next one with a higher score."
When guests look on Google for a casino, if they enter a casino name and city, they will see the specific casino and its "score," Baird notes. "Google results show a score for the casino on a 30-point scale," Baird explains. "If there are four choices and one has a score of 22 and the other ones are 15 or lower, most guests will visit the casino with the score of 22."
"Today, a casino's reputation is not what a few people in the neighboring community say to each other at dinner," Baird continued. "The world sees the reputation each time the casino pops up in a search. A study by Nielsen found that 70 percent of consumers trust online reviews. The sad part is that another study found that 46 percent of people use review sites to vent and rant. This means that guests are saying negative things almost half the time and that most people reading the comments trust them."
Casinos that want to learn more may download a CasinoCustomerService.com report titled "5 Tested Reasons Why Casino Reputation Is More Valuable Than Marketing!" Click here to get the report.
Casino reputations need to be monitored at least monthly so gaming properties can see what is being said about them, according to Baird. They also need a proactive system for soliciting casino reviews and feedback, he said. "The casinos that are going to win the casino reputation game will collect reviews on an ongoing basis so they hear from the guest first before it's on Yelp, Twitter or TripAdvisor," Baird said.
"With casino reputation and reviews affecting not only the guest's decision to visit a casino but also the way search engines rank a business, we felt that casinos needed a place to go and learn more about it," Baird said. "That is why we launched this addition to our site. With more than 20 years of helping casinos measure, manage and improve guest service, we see this as a natural extension because if a property can find service areas that need to be improved based on casino reviews, we are there to help them."
About CasinoCustomerService.com and Robinson & Associates, Inc.
Martin R. Baird is a casino consultant and chief executive officer of CasinoCustomerService.com and Robinson & Associates, Inc. For 20 years, Robinson & Associates has been dedicated to helping casinos improve their guest service so they can compete and generate future growth and profitability. A Boise, Idaho-based consulting firm to the global gaming industry, Robinson & Associates is the world leader in casino guest experience measurement, management and improvement. Recently, it announced Simply Share, a real-time customer feedback platform that makes it fast and easy for casino customers to share their experience directly with casinos instead of posting comments online at social media sites.
For more information, visit the company's Web site at http://www.casinocustomerservice.com or contact Lydia Baird, director of business development, at 208-991-2037 or lbaird(at)raresults(dot)com. Read about casino customer service improvement at Martin Baird's blog at http://www.mbaird.blog.com. Robinson & Associates is a member of the Casino Management Association and an associate member of the National Indian Gaming Association.
###