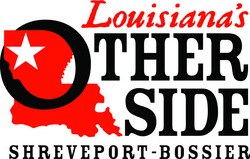 Shreveport, La. (Vocus) April 14, 2008
The Shreveport-Bossier Convention and Tourist Bureau officially unveiled its new brand at a launch event April 3 at the Shreveport Convention Center.
The public was invited to attend the event, which introduced Shreveport-Bossier's new identity as Louisiana's Other Side.
The event also included plans to debut a newly designed website, a community calendar of events tool and other special announcements.
The organization's new brand is the result of nearly a year of research aimed at defining the community's greatest assets and discovering a means to spur those into a standout identity for the area.
"Building a community wide brand is a challenge," said President Stacy Brown. "What we have to keep in mind is not how do we like the brand, but rather how effective it is with our clients and customers."
The research, conducted by North Star Destination Strategies of Nashville, Tenn., showed that Shreveport-Bossier is best described as growing and diverse, with plenty of Southern hospitality and a wide array of things to see and do.
The research included in-market and out-of-market interviews of meeting planners, state-level economic development officials, site selectors, group tour operators and visitors. Local residents participated via focus groups, stakeholder interviews, vision surveys and online community surveys.
"Branding that is based on sound research can be an incredible tool for generating increased revenue for a community," Brown said. "Whether it is by enticing more business site selectors who decide to locate a business in the area, or visitors who enjoy the community, the end result is increased jobs and revenue."
As part of the research, 300 visitors were surveyed for a Return-on-Investment Study via telephone about numerous aspects of their experience in the area. Dining (8.48), shopping (8.38), overnight accommodations (8.05), Shreveport-Bossier overall (7.88), family-friendly activities (7.75) and entertainment offerings (7.61) received the highest marks. Results of greater than 7.5 on the survey's 10-point scale are considered positive, according to North Star.
Visitors are attracted to the community's unique blend of culture and mixed influences of Louisiana and Texas, Cajun and Southern, according to the research. While here, visitors want to experience a variety of attractions, from casinos to various shopping venues to such events as the PetroSun Independence Bowl.
"We were struck immediately with the idea that no single ingredient dominates your communities," said Don McEachern, CEO of North Star. "Like a good gumbo, Shreveport-Bossier City's essence is the blend of its many flavors including the Red River, casinos, festivals, music, the arts and its Louisiana/East Texas heritage. Shreveport-Bossier City needed an identity that maintained and associated your proud Louisiana heritage but distinguished the area's rich, spicy and unique ingredients."
Local respondents to a vision survey, regarding perceptions of the area, most often described Shreveport-Bossier as family-oriented, fun, diverse and growing metropolitan area, with its citizens and location being two of its greatest assets.
Casinos and the Louisiana Boardwalk are the area's most popular attractions, according to the Return-on-Investment study. Of the travelers surveyed, 71 percent said they visited the Louisiana Boardwalk, while 59 percent visited a casino on their trip to Shreveport-Bossier.
Dallas, Texas is the strongest tourism driver for Shreveport-Bossier, providing the most casino revenue and tourists to the twin cities. Following Dallas, other top core markets are Baton Rouge, New Orleans and Houston, Texas areas.
Overall, most visitors to Shreveport-Bossier are between the ages of 35 and 75 and have an annual income of $50,000-$74,999. Furthermore, 63 percent of survey respondents said they stay overnight while visiting.
Additionally, the Return-on-Investment Study states that for each dollar the convention and tourist bureau spends, it generates $2.77, or more than double.
North Star's research also included a Community Tapestry Study, which revealed the diversity of the Shreveport-Bossier community, from ethnicity to household income. Moreover, the area's unique culture is seen in its economy, with its balanced base of goods and services and such facets as the area's booming film industry.
The convention and tourist bureau's marketing of the new brand will include celebrity advertisements featuring area natives such as Kix Brooks, James Burton, Todd Walker, brothers Cody and Heith DeMoss, Tim Brando, Eugene Mosley and Chef Giuseppe Brucia.
For more information about Shreveport-Bossier, visit http://www.shreveport-bossier.org.
###