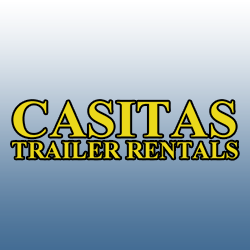 Our customers love the flexibility that we offer. We wanted our new website to highlight those unique options.
Ventura, CA (PRWEB) May 22, 2013
Casitas Trailer Rentals recently redesigned its website to include an online booking system. The website also features detailed information about its trailer rentals and ideas for vacation destinations in California. The website is http://www.casitastrailers.com/.
The main purpose of the redesign was to incorporate the online reservation system.
"Before the redesign, the only way for our customers to make a reservation was to call us," said owner Jennifer Smith. "Now we cater to everyone. You can reserve a trailer online, or you can call us. It just depends on what is most convenient for you."
The new website also explains the three different rental options that Casitas Trailer Rentals offers. Customers can (1) stay at the Lake Casitas Recreation area, (2) tow the trailer themselves to a different location, or (3) arrange for a delivery service to an RV campground.
"Our customers love the flexibility that we offer," said Smith. "We wanted our new website to highlight those unique options."
Whether renters decide to stay at Lake Casitas or to try somewhere new, they'll find information about Lake Casitas and other local campgrounds on the website. This helps simplify vacation planning.
In addition to visiting the website, customers can also stay connected through Google+. The website features a clickable link to Google+, giving users another way to interact with Casitas Trailer Rentals.
When Smith decided to redesign the website, she enlisted the help of The Web Guys. A website design business in Indianapolis, The Web Guys specialize in creating custom-built websites designed to improve a company's online presence and boost business.
"We care about our customers," said Smith, "and we're dedicated to meeting their needs. This new website provides a level of convenience that we didn't have before. We look forward to the ways it will help us better serve our customers."
About Casitas Trailer Rentals
Casitas Trailer Rentals has been serving Ventura, California, and the surrounding areas with affordable trailer rentals since 2001. It's one of the few companies that offers both delivery and towing options. To learn more about Casitas Trailer rentals, visit http://www.casitastrailers.com/ or call (805) 649-9170.