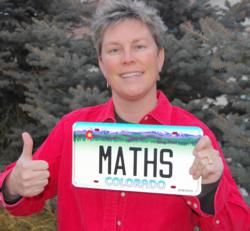 Cassy's great knowledge of primary level mathematics and experience working with teachers and schools to improve the delivery of math instruction will be a big asset to MSMI
St. Paul, Minnesota (PRWEB) February 27, 2013
Middle School Mathematics Institute (MSMI) announced the appointment of Cassandra Turner and Donald R. Brown to the organization's Board of Directors on January 15, 2013. Turner and Brown join current MSMI Board members Richard Leite and Allison Coates.
Founded by Coates in 2009, MSMI is a 501(c)(3) not-for-profit corporation whose mission is to help teachers, schools and parents ensure that students succeed at algebra. Focused primarily on elementary and middle school grades, MSMI offers a variety of programs and services for educators, schools and parents to help students to bridge the gap from arithmetic to algebra.
In announcing Turner's appointment, Coates said, "MSMI is delighted to have Cassy Turner join the Board and help guide us in coming years. Cassy's great knowledge of primary level mathematics and experience working with teachers and schools to improve the delivery of math instruction will be a big asset to MSMI."
Turner said, "As both a past MSMI instructor as well as participant in one of its Institutes, I have closely followed the organization's development. I'm excited to join the Board of Directors and look forward to working with MSMI to help students succeed in middle school math."
MSMI's current Board of Directors includes:

Allison Coates, MSMI's Founder and Chair, has been involved in mathematics education in various capacities for nearly two decades. A Siebel Scholar, she holds an S.B. in Mathematics from the Massachusetts Institute of Technology and an M.S. from the University of California, Berkeley.
Richard Leite is an Executive Director at Morgan Stanley focused on global risk issues. He previously served as Head of Risk Management for Credit Suisse's Asset Management Division in New York and served as Regional Director for the New York chapter of PRMIA.org, a risk management non-profit. He holds degrees in Economics from the University of California, Berkeley and an MBA from Fordham University.
Donald P. Brown is retired following a long career in senior-level management positions in both the public and private sectors. He has served as President of a NYSE firm, and as the CFO of the University of Minnesota. Don holds BS and MS degrees in finance and management from St. Louis University, and is an alumnus of Harvard's Institute for Educational Management.
Cassandra Turner is an internationally-recognized Singapore Mathematics teacher, trainer and presenter. Passionate about elementary math education, Cassy has introduced the Singapore Math® Curriculum to thousands of teachers, administrators and parents in 30 U.S. states, Mexico, Canada, Ghana and the Republic of Palau. Cassy is a member of the Board of Directors of Liberty Common School, an award-winning charter school in Fort Collins, Colorado.
Based in St. Paul, Minnesota, MSMI currently offers a variety of programs, including:
MSMI Institutes and Workshops: MSMI offers in-depth single and multi-day seminars that arm teachers with the tools and knowledge they need to help students address the most challenging aspects of math from arithmetic through pre-algebra, with a special focus on fractions and decimals. MSMI programs teach this material in a coherent, sequential, and precise manner that builds both the conceptual understanding and the procedural fluency students need to understand and master mathematics.
MSMI Curriculum and Professional Development Services: MSMI works with schools to build ongoing professional development services that integrate mathematics content for teachers with curricular development to meet the changing needs of the middle school math classroom. By following the National Mathematics Advisory Panel's recommendations on "Critical Foundations for Algebra," MSMI provides guidance to schools regarding content, scope, sequence, pedagogical techniques and lessons leading to mastery of Algebra 1 in Grade 8.
MSMI parent outreach: MSMI provides free talks and consulting to parents concerned about the quality of their child's math education. Talks cover topics such as "The Math Your Child Needs To Know," "The Road to Algebra," "The Road to STEM," and "Mathematics Education for Gifted Students."
MSMI's website, http://www.MSMI-MN.org, provides resources for teachers, parents and students as well as links to reports from the National Mathematics Advisory Panel and other math scholars.
About Cassandra Turner
An independent math trainer and coach since 2008, Cassandra Turner has the pleasure of introducing Singapore Math to thousands of teachers, administrators and parents every year. More than three dozen schools have chosen her to help them adopt Math from Singapore. Cassy conducts two different Singapore Mathematics Workshops presented nationally by the Bureau of Education & Research (BER). In July 2013, she will be a featured presenter at the SDE's fifth National Conference on Singapore Math Strategies.
As a teacher, Cassy used Primary Mathematics at several grade levels. She traveled to Singapore to see the curriculum from the source in 2007 and co-authored a Singapore Math Training Manual approved by the State of California the following year. She hosts hosts SingaporeMathSource.com (http://www.SingaporeMathSource.com), a website featuring news, resources, reviews and more. Cassy loves to work with schools and teachers to make every child in every classroom a competent and confident mathematics student.
About Donald R. Brown
Mr. Brown moved from his native St. Louis to the Twin Cities in 1968. His resume includes numerous stints as a senior executive in both the public and private sectors, and as a Board Member/Chair of a long list of non-profit and professional associations. In recent years he has been an active participant in the Citizens League effort to address the future and improvement of Higher Education in Minnesota.