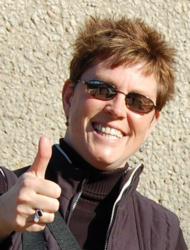 I'm thrilled to be speaking at NCTM Baltimore with Lauri Susi. We look forward to sharing strategies for guiding students' learning that teachers can immediately use in their classrooms.
Fort Collins, Colorado (PRWEB) June 27, 2013
Cassandra Turner, an internationally-recognized Singapore Math® teacher, trainer and consultant, has been selected to speak at the 2013 National Council of Teachers of Mathematics (NCTM) Regional Conference and Exposition in Baltimore. Turner and co-speaker Lauri Susi of Conceptua Math will present a session entitled "Combine Technology with Singapore Strategies to Develop Number Sense" on Thursday, October 17, 2013.
Here's a description of their presentation: Visual reasoning is a powerful tool for making sense of mathematics. Learn how to utilize free online software tools along with instructional methods from Singapore to help students develop a deeper understanding of number concepts and operations. We will share strategies for guiding student learning with manipulatives and software.
"I'm thrilled that NCTM has asked me to speak at the Baltimore Regional Conference and delighted to be joining Lauri for this presentation" Turner said. "We look forward to sharing strategies for guiding students' learning that teachers can immediately use in their classrooms."
Turner and Susi previously spoke at the 2012 NCTM Annual Meeting and Exposition in Philadelphia.
The 2013 Regional Conference and Exposition–Baltimore is NCTM's signature Fall Event. It will be held from October 16-18, 2013 at the Baltimore Convention Center and the Hilton Baltimore. Conference and registration information is available from NCTM.
About Lauri Susi
Lauri Susi is the Director of Professional Development at Conceptua Math. Lauri has over 20 years experience as a classroom teacher in grades pre-k through high school. Throughout most of those years, she taught at the University level as well, and she continues to hold a University post today. Lauri has a Masters Degree in Special Education and Educational Technology. She is an expert in matters involving students with special needs, students who struggle, and the strategic use of technology within school districts. Lauri has co-directed a research project on fractions software for upper-elementary students, and has co-directed the implementation of a large-scale research project on technology to teach math to second grade students. Susi is an excellent teacher-trainer and consultant to district administrators.
About Cassandra Turner
Cassandra Turner has been "passionate about Singapore Math® Program" since first encountering it in 2001. An independent math trainer and coach since 2008, Cassy has had the pleasure of introducing Singapore Math to thousands of teachers, administrators and parents in 34 U.S. states, Mexico, Canada, Ghana and Palau. More than 60 schools have chosen Cassy to help them implement the curriculum.
As a teacher, Cassy used Primary Mathematics at several grade levels, then traveled to Singapore to see the curriculum from the source in 2007 and co-authored a Singapore Math Training Manual approved by the State of California the following year. Cassy currently conducts two different Singapore Mathematics Workshops for the Bureau of Education & Research (BER) and hosts SingaporeMathSource.com (http://www.SingaporeMathSource.com), a website featuring news, resources, reviews and more.
In 2012, Cassy was awarded a contract by the Republic of Palau to assist the Ministry of Education (MOE) with the implementation of the Singapore Math Curriculum. In July 2013, she will be a featured presenter at the fifth National Conference on Singapore Math Strategies, hosted by Staff Development for Educators (SDE).
Since 2010, Cassy has served as a member of the Board of Directors of Liberty Common School, an award-winning Charter School in Fort Collins, Colorado. Cassy also is a member of the Board of Directors of the Middle School Mathematics Institute, a not-for-profit corporation whose mission is to help teachers, schools and parents ensure that students succeed at algebra.
Cassy is a devoted champion of Elementary Mathematics who loves to work with schools and teachers to make every child in every classroom a competent and confident mathematics student.