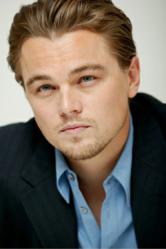 Los Angeles, CA (PRWEB) September 28, 2011
Explore Talent (http://www.exploretalent.com), a premier online social-network for industry insiders, announced today on their site that a casting call has started for those interested acting jobs for the new Leonardo DiCaprio Movie, "Django Unchained."
"Django Unchained" is the newest movie from acclaimed Director Quentin Tarantino that stars Leonardo DiCaprio (Inception, Titanic), Samuel L. Jackson (Unthinkable, Pulp Fiction) and Jamie Foxx (Law Abiding Citizen, Ray). In the movie, a slave-turned-bounty hunter sets out to rescue his wife from the brutal Calvin Candie, a Mississippi plantation owner.
Casting directors are looking for males 18-35 for supporting roles and for males and females from five to 70 years old to work as extras in the film. They are accepting union and non-union subscribers, and will pay up to $809 per day.
Explore Talent's proprietary software and vast infrastructure is the most advanced entertainment-based technology of its kind. The site's popularity is based on the fact that there are many ways for talent to network, make friends and connect with other industry players, participate in wide variety of contests and earn prizes for being active on the site. The easy access to a pool of 6 million members attracts industry players who are posting every month about 50,000 new auditions and job openings which is 30 times more than any other site.
For more information on Explore Talent, go to http://www.ExploreTalent.com.
# # #