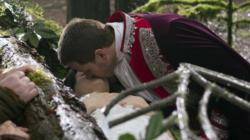 Los Angeles, CA (PRWEB) October 24, 2011
Explore Talent, a premier online social-network for industry insiders, announced today on their news site that Once Upon a Time, a new drama on ABC, premiered to great numbers on Sunday night. Explore Talent is a professional site that connects actors, models, musicians and dancers in the United States. The online community has been responsible for new collaborations and business ventures in entertainment. Explore Talent is responsible for countless models and actors getting acting auditions and modeling auditions by finding out about casting calls. Explore Talent also helps aspiring entertainment professionals further their careers with contests that showcase their profiles to members of the social media community. Furthermore, the Explore Talent site features celebrity videos, exclusive interviews with actors, actresses, and musicians, such as Joan Rivers, Akon and T-Pain.
ABC's new hit drama, Once Upon a Time, premiered to huge ratings on Sunday night. The brand new show, starring Ginnifer Goodwin (Big Love, Something Borrowed), Jennifer Morrison (Warrior, How I Met Your Mother), and Robert Carlyle (SGU Stargate Universe, The Tournament), was Sunday's Number 1 comedy or drama, averaging 12.8 million viewers, and a 3.8 demo rating. The show is about a woman (Emma Swan), who moves to a small town in Maine because of the hope that magic and fairy tales are real there. Living a very hard life, everything changes for Emma (Goodwin), when the son she gave up 10 years ago, Henry (played by Jerald Gilmore), finds her and tells her about the New Englang town, and its magic. He tells Emma that he believes her to be the daughter of Snow White and Prince Charming. He claims that an Evil Queen (Lana Parilla) has frozen characters from storybooks in modern day reality.
Explore Talent's proprietary software and vast infrastructure is the most advanced entertainment-based technology of its kind. The site's popularity is based on the fact that there are many ways for talent to network, make friends and connect with other industry players, participate in wide variety of contests and earn prizes for being active on the site. The easy access to a pool of six million members attracts industry players who are posting every month about 50,000 new auditions and job openings which is 30 times more than any other site.
For more information on Explore Talent, go to http://www.ExploreTalent.com.
# # #