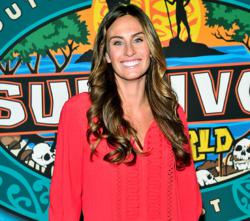 "I strategized until I was blue in the face," said Spradlin on the show.
Los Angeles, CA (PRWEB) May 16, 2012
Explore Talent, a premier online social-network for talented individuals in the entertainment industry, announced a new blog on their news site today, titled, "One Million Dollar Prize Awarded on 'Survivor: One World'." The blog (http://news.exploretalent.com/one-million-dollar-prize-awarded-on-survivor-one-world/) states that fans of CBS's "Survivor" were glued to their seats on Sunday night, as the remaining contestants, all female, were battling it out for the grand prize, $1 million. The lucky winner, Kim Spradlin, 29, who owns a bridal shop in San Antonio ,Texas, beat out the other finalists, Chelsea Meissner, a medical salesperson, and Sabrina Thompson, a teacher.
Spradlin formed an alliance from the beginning with Thompson and Misnner, which helped all three stay in the game in Somoa. Then, on the finale, she won two immunity challenges, and was awarded $100,000 by Sprint for being Player of the Season, which ultimately helped her win the grand prize.
"We were a mess at the beginning, and then we just pulled it together," Thompson said on the show.
"I strategized until I was blue in the face," said Spradlin on the show.
Explore Talent is a professional site that connects actors, models, musicians and dancers in the United States. The company posts blogs on their site so that members can stay up to date on celebrity news. The online community has been responsible for new collaborations and business ventures in entertainment. Explore Talent is responsible for countless models and actors trying out for acting jobs and modeling jobs and finding out about various casting calls. Explore Talent also helps aspiring entertainment professionals further their careers with contests that showcase their profiles to members of the social media community. Furthermore, the Explore Talent site features celebrity videos, exclusive interviews with actors, actresses, and musicians, such as Joan Rivers, Usher, Akon and T-Pain.
Explore Talent's proprietary software and vast infrastructure is the most advanced entertainment-based technology of its kind. The site's popularity is based on the fact that there are many ways for talent to network, make friends and connect with other industry players, participate in wide variety of contests and earn prizes for being active on the site. The easy access to a pool of over six and a half million members attracts industry players who are posting every month about 50,000 new auditions and job openings which is 30 times more than any other site.
For more information, please visit http://www.exploretalent.com.