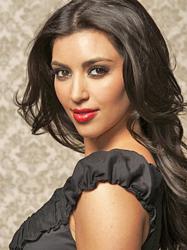 Los Angeles, CA (PRWEB) October 21, 2011
Explore Talent, a premier online social-network for people in entertainment industry, announced today on the exploretalent news site that Kim Kardashian turned 31 today. Explore Talent is a professional site that connects actors, models, musicians and dancers in the United States. The online community has been responsible for new collaborations and business ventures in entertainment because of their vast lists of casting calls and auditions. Explore Talent is responsible for countless models and actors getting acting jobs and modeling auditions. Explore Talent also helps aspiring entertainment professionals further their careers with contests that showcase their profiles to members of the social media community. Furthermore, the Explore Talent site features celebrity videos, exclusive interviews with actors, actresses, and musicians, such as Joan Rivers, Akon and T-Pain.
Kim Kardashian, the star of reality programming hits, such as Keeping up with the Kardashians and Kourtney and Kim Take New York, turned 31 today. Recently married in a reportedly $10 million wedding to Chris Humphries, who last played in the NBA for the New Jersey Nets, Kim is keeping busy during her birthday festivities. Recently back from Dubai, where she was launching her first store outside of the United States, Millions of Milkshakes, and, also, launching her perfume at a Sephora store. While in Dubai, Kim made headlines for wearing a burqa.
Back in the states, Kim finished up filming Kourtney and Kim Take New York, and tweeted, "Can't believe we are done w New York! 3 months went by so fast! Boxes everywhere in our hotel! All ready to go home! #BeenFunNY."
Now, Kim heads of to Vegas to celebrate her birthday in style at the Marquee nightclub in the Cosmopolitan Resort.
Explore Talent's proprietary software and vast infrastructure is the most advanced entertainment-based technology of its kind. The site's popularity is based on the fact that there are many ways for talent to network, make friends and connect with other industry players, participate in wide variety of contests and earn prizes for being active on the site. The easy access to a pool of six million members attracts industry players who are posting every month about 50,000 new auditions and job openings which is 30 times more than any other site.
For more information on Explore Talent, go to http://www.ExploreTalent.com.
# # #