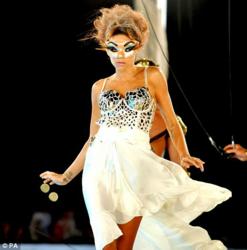 "You know what, guys, we wish Angelea the best in all her future endeavors," Jay Manuel stated.
Los Angeles, CA (PRWEB) December 08, 2011
ExploreTalent.com, a premier online social-network for industry insiders, announced a new blog on their news site today, titled "Drama on the Finale of America's Next Top Model: All Stars." Explore Talent is a professional site that connects actors, models, musicians and dancers in the United States. The company posts blogs on their site, so that members can stay up to date on celebrity news. The online community has been responsible for new collaborations and business ventures in entertainment. Explore Talent is responsible for countless models and actors getting acting auditions and modeling jobs by finding out about casting calls. Explore Talent also helps aspiring entertainment professionals further their careers with contests that showcase their profiles to members of the social media community. Furthermore, the Explore Talent site features celebrity videos, exclusive interviews with actors, actresses, and musicians, such as Joan Rivers, Usher, Akon and T-Pain.
The blog details that as if the drama on CW's hit reality modeling show isn't on overload on every episode of the show, hosted by supermodel Tyra Banks, it definitely exploded on the finale. Out of the three runners up, one of the finalists got thrown out of the competition, to the utter shock of fans. When the finalists, Lisa, Angelea and Allison, flew back to Los Angeles after the competition ended, and a winner was to be decided, an unexpected turn of events surprised viewers. Angelea was thrown out out of the competition!
"It turns out, our production team and the network learned information from Angelea that disqualifies her from the competition," explained ANTM's fashion photographer, Nigel Barker to E! News Online. "It means we're now going to do our final judging with the remaining two girls, and in the interest of fairness, the producers and the network thought it best to evaluate Allison and Lisa on their own, without the added competition of Angelea."
No one one the show, nor the network, gave exact details as to what exactly disqualified the aspiring model from the competition, but rumors are swirling that she may have posted some show spoilers on her Facebook platform page.
In the end, Lisa ended up winning America's Next Top Model: All Stars. And what about Angelea?
"You know what, guys, we wish Angelea the best in all her future endeavors," Jay Manuel stated to E! News Online.
Explore Talent's proprietary software and vast infrastructure is the most advanced entertainment-based technology of its kind. The site's popularity is based on the fact that there are many ways for talent to network, make friends and connect with other industry players, participate in wide variety of contests and earn prizes for being active on the site. The easy access to a pool of six million members attracts industry players who are posting every month about 50,000 new auditions and job openings which is 30 times more than any other site.
For more information on this blog, or Explore Talent, go to http://www.ExploreTalent.com.
###