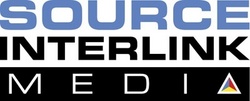 The auto enthusiasts who read our magazines are intensely passionate about the cars they love and everything related to them
IRVINE, Calif. (PRWEB) June 16, 2008
The Castrol SYNTEC Top Shop Challenge is a half-year promotional campaign that pits seven custom car and aftermarket automotive shops against each other to create the highest horsepower engine from scratch. Each shop participating in the contest was chosen by the editorial teams of one of seven SOURCE INTERLINK MEDIA international automotive titles: Lowrider, Eurotuner, Import Tuner, Modified Magazine, Sport Compact Car, Super Street and Turbo Magazine. All of the magazines are contributing to a dedicated Microsite (http://www.syntectopshopchallenge.com), which is the focus of the campaign and which features regular rich content updates of video clips, blog posts and articles.
Throughout the contest, which runs into November, the readers of each magazine can follow their favorite team at the Castrol SYNTEC Top Shop Challenge Microsite (http://www.syntectopshopchallenge.com). Fans who visit the site can also vote for their favorite engine and enter the official sweepstakes to win the top engine.
"The automotive titles that we assembled for the Castrol SYNTEC Top Shop Challenge are the perfect channels to reach hard-core auto enthusiasts about the high performance benefits of synthetic motor oil," said Melanie Smith, the Castrol SYNTEC brand manager for Castrol. "The Microsite educates fans about the benefits of Castrol SYNTEC through a fun and entertaining experience, with great original content."
Beginning with the selection and introduction of each magazine's team, the articles and video content on the Top Shop Challenge Microsite follow the teams as they design, build and test their custom engines. All magazine content associated with the Top Shop Challenge is aggregated on the Microsite and will be regularly updated to keep readers and fans coming back for more.
"The collaboration among these titles with one of our major advertisers is an example of the synergy and reach of the SOURCE INTERLINK MEDIA Automotive Digital Network," said Dan Mauch, vice president, advertising sales and marketing for the network. "Traffic to the Microsite is already exceeding our expectations, and the early evidence suggests that the fans of Eurotuner and other magazines are really committed to seeing their engine win."
The winning custom built engine will be determined through official dynamometer testing to see which one has the highest horsepower per liter. The winner will be announced and showcased at SEMA 2008 in Las Vegas in November, while the shop that builds it will win a cash prize of $25,000.
"The auto enthusiasts who read our magazines are intensely passionate about the cars they love and everything related to them," said Howard Lim, vice president, group publisher for SOURCE INTERLINK MEDIA's International Automotive Group. "By involving seven different titles, we are able to approach the engine build from the perspective of different aftermarket groups, such as fans of Japanese or German car tuners."
Lim added that the campaign for the Castrol SYNTEC Top Shop Challenge centers on the Microsite but also includes online media buys across several of SOURCE INTERLINK MEDIA's Automotive Digital properties.
About Castrol
The Castrol® name has been synonymous with high quality, premium-performing lubricants for more than 100 years. Our leadership brands include Castrol® GTX® — a premium conventional motor oil; Castrol® GTX® High–Mileage™ — designed for vehicles with over 75,000 miles; Castrol® SYNTEC® BLEND™ — with an added level of synthetic protection; Castrol® SYNTEC® — a full–synthetic, super–premium motor oil; as well as our range of commercial transport lubricants. Castrol products are available from independent lube operators, service providers, new car dealers and leading retailers. To find out more about Castrol products and programs, please call 1–888–CASTROL or log on to http://www.castrol.com/us
About SOURCE INTERLINK MEDIA Automotive Digital
SOURCE INTERLINK MEDIA Automotive Digital consists of more than 60 Web sites for its automotive enthusiast titles, each with its own unique content and dedicated editorial staff, and is one of the largest automotive networks on the Web. The group of sites reach more than 16 million unique monthly visitors and generates over 103 million page views each month according to Nielsen//NetRatings SiteCensus March 2008. SOURCE INTERLINK MEDIA Automotive Digital also includes the Source Interlink In-Market Network of sites that focus on serving the active auto buyer. The In-Market Network includes MotorTrend.com, Automobilemag.com, Automotive.com and IntelliChoice.com.