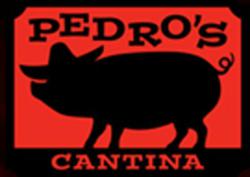 San Francisco, CA (PRWEB) February 14, 2012
Sports and Valentine's Day go hand-in-hand at San Francisco's casual dining at Pedro's Cantina this year. Pedro's Cantina is announcing they offer the best venue for sports lovers and sport-loving couples may enjoy a casual evening out on Valentine's Day with the Sweetheart Special at Pete's Tavern and Pedro's Cantina. The special includes two draft beers and onion rings for $12.
The NBA season is heating up and the best place to watch live sports games is at Pedro's Cantina, and this San Francisco sports bar destination feature 41 big-screen TVs and four projection screens for everyone's viewing pleasure. Enjoy the game while indulging in $4 draft beers and $5 margaritas at Pedro's Cantina's happy hour from 4 to 7 p.m.
Valentine's Day isn't the only day to enjoy family time at Pedro's Catina. Games like Shuffleboard and Buck Hunter are available for family fun time, along with $2 tacos. Pedro's Cantina is where the game is always on.
For more information about any of the services or products offered by Pedro's Cantina, call 415-658-9297, view the sports bars on the web at http://www.pedroscantina.com or visit 128 King St. in San Francisco.
About Pedro's Cantina
Pedro's Cantina is the premier sports bar to enjoy great food within a comfortable, casual dining atmosphere. It also boasts a grand open space with room to move about, even on standing-room-only nights during baseball season. During the off-season, Pedro's Cantina hosts private events and every other sport imaginable, ensuring that there is always an energized spirit. Enjoy a selection of domestic and import bottles, house-blended drink specials or premium wines from its full bar menu. Pedro's Cantina is the perfect destination for pre-game drinks and stays open late for post-game highlights.
###