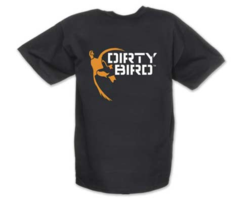 "Top notch selection from a good American company. Have done business with them several times before and will continue to do so. Thank you."
–Valued MPW Customer
Stuttgart, AR (PRWEB) April 02, 2013
Mack's has been serving the hunting and outdoor recreational community for decades; providing top notch hunting gear that sportsmen and sportswomen have used to fuel their successful wildlife ventures. However, MPW is not just a hunting shop, and to prove this notion they have released the Spring Casual Catalog as a tribute to everyone who appreciates the outdoors.
The Spring Casual Catalog from MPW may have a lasting effect on how outdoors men and women shop for clothes with its detailed pictures and descriptions. The catalog from MPW makes it possible for the act of shopping for casual outdoors apparel to become a gratifying experience. Mack's provides a wide selection of men's casual clothing as well as attire for the entire family.
Mack's carries women's casual clothing that will work in any situation. Whether at the office, home or outdoors MPW has the appropriate outfit for each scenario. Peruse their assortment of hoodies, tank tops, long sleeve shirts, casual pants and more. There is no need to be caught in uncomfortable clothing situations anymore with the numerous options supplied by Mack's Prairie Wings.
Technology introduced in the twenty-first century has brought new advances that are designed to make life easier. However, sometimes the old fashioned way still makes sense, and combined with new technology can be made better and more efficient. The Spring Casual Catalog presents a chance for those who relish in the simplicity of scanning each individual page, and the comfort of having something physically in their grasp. United together with MPW's convenient website anyone may request their own personal catalog. Those interested in requesting a Spring Casual Catalog may enter their name, address and email address on the Mack's site to receive their casual clothing catalog.
Hunters and hikers realize the difference that the proper footwear can make while spending long days on one's feet. Casual shoes from Mack's offer the dual purpose of comfort in rough terrains while still looking sharp. There are casual shoes for sitting around the fire as well for hiking the toughest trails. Outdoors men and women should make sure to request a free Spring Casual Catalog from Mack's to get the most out of their outdoors experiences this year. To acquire a Spring Casual Catalog or find out more about Mack's Prairie Wings' inventory of casual clothing please visit the MPW website.
Based in Stuttgart, Arkansas, Mack's Prairie Wings takes pride in being America's premier waterfowl outfitter and offers the most extensive waterfowl hunting selection through their ever-expanding store, catalogs and website. The products offered by Mack's are chosen by hunters, ensuring the best waterfowl and other hunting-related products at the most competitive prices including decoys, products for hunting dogs, optics, hunting and casual apparel, shooting gear, gifts and much more. Mack's Prairie Wings is part of the BizRate Circle of Excellence for customer service and satisfaction offering superior customer service, expert help and easy returns. For more information, please visit http://www.mackspw.com.