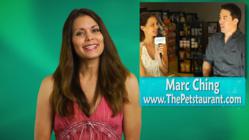 Many pure bred cats can be found at shelters and in rescue groups.
Burbank, CA (PRWEB) July 25, 2012
981 Media, in conjunction with actress Arloa Reston, has released the latest episode in their series, "Cat Chat with Arloa," which investigates the link between different types of cat food and cat health.
Pet food is a multi-billion dollar industry. According to the Pet Food Institute, in 2011 alone, U.S. consumers spent over $3.5 billion dollars on dry cat food and over $2.3 billion on wet cat food.
Today, Cat Chat with Arloa interviews pet nutritionist and wellness expert, Marc Ching (owner of the Petstaurant in Sherman Oaks) to investigate the link between cat food and cat health. Their discussion centers around dry food and how it can have a significant effect on house cat health. Marc looks at how dry food is made and exposes its link to numerous cat health problems. The show also discusses a more species appropriate diet and encourages cat owners to switch to a healthier diet before cat health problems set in.
The episode also highlights Lil Bit, a healthy, large pure bred Russian Blue who thinks he's a dog. Lil Bit was abandoned and almost euthanized at a city shelter before being rescued by a no-kill cat rescue group. He has been living at the Cat Connection cattery and is hoping to find a forever home. According to Arloa, "many pure bred cats can be found at shelters and in rescue groups. Lil Bit is just one of many who are homeless due to cat overpopulation." As a result of several factors (the economic downturn, cats being left un-spayed and un-neutered, and breeders continuing to breed), cat overpopulation has reached astronomic levels.
"Cat Chat with Arloa" is an educational, but fun new series focused on finding simple remedies for cat health issues and on finding homes for rescued cats. New Cat Chat with Arloa episodes are available weekly on Wednesday mornings at CatChat.TV.
About Arloa Reston:
Arloa has been a professional actress for over 15 years in film, television and theatre. Her credits include Saurian (sci-fi channel), Another World, Days of Our Lives, Desperate Housewives, Ugly Betty, Joey, The Strange Case of Dr. Jekyll and Mr. Hyde and the upcoming feature, The Collection, among others. She has been owned by cats her entire life and volunteers with Cat Connection, a no-kill cat rescue in Sherman Oaks, California.
About 981 Media:
981 Media serves companies who want the very best marketing tools around and specializes in using multiple forms of media to promote businesses. As a website design company, they offer innovative websites, corporate video production, corporate photography, mobile apps, and much more. They chose their name for its ability to represent what they give to their clients. The numbers 9, 8, and 1 mean completion, fulfillment, abundance, power, creativity, and confidence. 9 is also the square root of 81, and together they symbolize synergy and maximized outcomes. To learn more, give them a call at 877-981-6334 or get in touch at http://www.981media.com