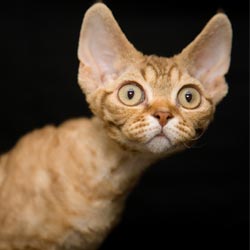 Cats and dogs are completely different from each other when it comes to training
(PRWEB) February 26, 2008
Calgary, AB Although a dog is traditionally man's best friend, many cat owners will argue it's actually the feline variety who are the true holders of that title. From being self-sufficient when it comes to exercise and feeding, to not pleading to be taken for a walk in the driving snow, cats have always been the easier of the two animals to maintain. Yet this independence can make them a little "aloof" at times. Now, thanks to Professor's House invaluable cat advice and tips section, learning how to train cats to be less haughty has never been easier.
"Cats and dogs are completely different from each other when it comes to training," says David Beart, founder of Professor's House. "Cats are independent and certainly more headstrong than dogs are and although this means they often need less attention, it also results in cats being harder to train than dogs. This is where this site can help you - from knowing what makes your cat tick and everything in-between."
Take a look around the well-designed and intuitive cat section on the Professor's House website, and it's simple to find all sorts of useful tips, advice and training exercises. With every article written by cat lovers and experts, it's an all-encompassing guide to the feline psyche. It helps cat lovers to understand why a kitten develops its character, and how these early traits can be the same ones its mother had when she was a kitten. This knowledge can help train cats where to scratch, how to use the litter tray and more.
If there's any concerns about any aspect of a cat's health, Professor's House has a dedicated area on anything and everything that a cat can pick up. This can help tell when a cat is vomiting from illness, and when it's simply the result of the wrong kind of food. There's also advice on what can cause cats to have bouts of diarrhea and how stress can cause a major stomach upset.
For both first time cat owners as well as virtual experts with years of owning a cat behind them, there's more than a good chance that the Professor's House cat section will teach everyone at least one thing they never knew about cats. If it's advice on how to train a kitten or cat, or even just some tips on what's a healthy diet, there's no longer any need to spend hours at the library with all the cat books that can be found. Simply visit the Professor's House website and start discovering why cats are the real man's best friend.
ABOUT PROFESSOR'S HOUSE
The Professor's House website is a one-stop solution for a wide variety of everyday questions. Covering homes, relationships, children, pets, dog and cat information, cooking and more, and with an active forum where members can share tips and advice, it's an invaluable source of information for people from all walks of life.
Further details about Professor's House are available at http://www.professorshouse.com
###