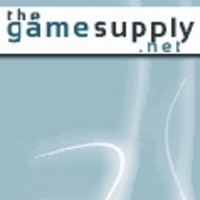 Los Angeles, CA (Vocus) July 28, 2010
The Game Supply is a company specializing in offering users the ability to buy World of Warcraft accounts in a secure, user friendly environment.
The Game Supply offers users the opportunity to participate in the beta experience of the upcoming expansion release Cataclysm for the game World of Warcraft.
As the world of Azeroth comes to an end, (as we know it), TheGameSupply.net is giving away 10 chances to preview the new World of Warcraft Cataclysm beta.
Participants can enter on the website here: http://www.tgs.net/account-trading/topic/2761-cataclysm-beta-giveaway/ . To enter all users need to do is submit a short story about their experiences in the lands of Azeroth pre-Cataclysm. Contest to start Aug. 1, 2010 and winners selected Aug. 8th, 2010. Winners are to be announced on site.
Cataclysm will introduce two new classes, Worgen accounts and Goblin accounts, along with a totally redesigned user experience to buy World of Warcraft accounts. After 5 years of exploration, the lands of Azeroth are about to be totally transformed as the leader of the Black Dragonflight Deathwing returns.
Some features of Cataclysm include:
Level Cap increased to 85.
Azeroth has been drastically affected by Cataclysm and the lands of Kalimdor and the Eastern Kingdoms have been dramatically altered forever. The barrens have been split in two and are full perilous canyons of lava. The Wetlands have been destroyed, and the lands of Ashenvale have been touched by the changes as well. In addition, the Maelstrom now churns restlessly. These changes will be available to all players regardless of expansion purchase.
The Worgen have been introduced as a new playable race for the Alliance. Not to be left out, the horde gain the playable race of goblins. Both of these races have played integral roles in the lands of Azeroth, and can now be used by players of their respective factions.
New quest lines, zones, and their new non player characters have been added to battle against. Introduction of the Black Dragonflight also adds new dungeons, raids, and fresh battlegrounds for player vs player experience.
A new guild advancement system including guild leveling, rewards, and respective achievements will be integrated with the release of Cataclysm.
###