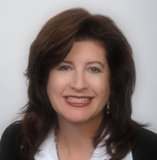 Online holiday sales figures have increased every year since Catalogs.com started business 17 years ago - Leslie Linevsky, co-founder
Fort Lauderdale, Florida (PRWEB) October 17, 2012
Catalogs.com anticipates a record breaking 2012 holiday shopping season with the addition of major toy and children's gift catalogs and retailers. Some of the new children's gift merchants featured at Catalogs.com include:

Fisher Price - a huge variety of classic toys, games and baby care products, including the Little People, Disney, View Master and Power Wheels brands.
American Girl - popular custom and themed dolls, doll clothing and furniture.
Barbie Collector - a wide selection of Barbie dolls, clothing and accessories for both little girls and adult doll collectors.
Giant Teddy – stuffed and personalized teddy bears for any occasion in a wide range of sizes and colors.
KooKoo Bear Kids – baby and kids gifts and bedroom décor including classic rocking horses and fully-appointed wooden play kitchens.
Grown up kids will find sophisticated toys and gadgets at major name retailers new to Catalogs.com. Among these stores are:
Dazadi – recreation gear, fitness equipment, and game room essentials, including toys, board games, puzzles and arcade games.
Hammacher Schlemmer - an innovative selection of high tech gifts, from toys and electronics to LED gadgets.
With the addition of these new listings, Catalogs.com features over 740 catalogs, e-catalogs and online stores.
Catalogs.com, which has been online for 17 years, now sees more than 60% of the year's toy, game and doll sales from October 1 through December 15, reports co-founder Leslie Linevsky.
"This is the time of year when retailers need to adopt additional marketing channels and add new strategies for distributing catalogs," says Linevsky. "Toy catalogs should be in mailboxes before December 1 and online stores and e-catalogs should be updated. We see the largest online sales uptick for stores that prominently feature the new and trending toys."
About Catalogs.com
Since 1996, shoppers have universally recognized Catalogs.com as a trusted premier shopping service, attracting more than 1,000,000 unique visitors each month. The comprehensive Catalogs.com website, newly launched Catalogs.com for iPad and Catalogs.com online catalogs feature over 740 major and specialty retailers and provide shopping access via web, iPad and mobile phone platforms.