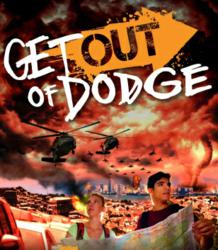 Being caught off-guard can happen to anyone. When the brain has seconds to think, process, and act, mistakes are made.
Austin, TX (PRWEB) March 27, 2012
Do Americans have the catastrophe preparedness to get through any disaster possible? The latest article from AbsoluteRights.com asked that question to readers, and added that most people in this country would have to honestly answer 'No'.
The only hope is to prepare for the worst, which is why the article mentioned the newest release, meant to fulfill the need of a comprehensive emergency preparedness guide. "Get Out of Dodge" is the 54-page Special Report available to Absolute Rights subscribing members, and it includes the most preparation information ever available in one place.
In it, readers will receive specific briefings on crisis situations, from riots to wildfires to nuclear fallouts. It describes the process of packing a G.O.O.D.I.E. bag, or "Get Out Of Dodge Immediately and Efficiently" bag. Communication and evacuation plans are included, as are tips on taking care of the elderly, babies, and even pets in a crisis.
Being caught off-guard can happen to anyone. When the brain has seconds to think, process, and act, mistakes are made. Taking the time to anticipate plans of action and develop survival techniques pays off, but many people don't know where to start or what they are vulnerable to, said the article.
That's where "Get Out Of Dodge" comes in, providing the advice specific to the location, situation, and personal capabilities of anyone willing to learn. It shows how to avoid the biggest preparation mistake most Americans make, and how to overcome the shock and panic that commonly accompany disasters. Emergency preparedness planning is the most important steps any family can take to ensure their safety.
Absolute Rights informs patriotic Americans on their given rights, plus helps them claim and protect them from certain imposing entities. Most importantly, it prides itself on alerting people when their rights are being threatened, creating an active and informed community.
The AbsoluteRights.com article said that if people put in the time and establish their catastrophe preparedness, they're making a real difference in their lives. For access to the single most complete, up to date, actionable course on emergency preparedness, get a copy of "Get Out of Dodge" and ensure the opportunity to survive any disaster.