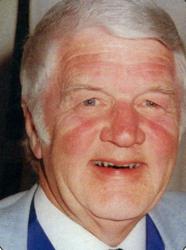 He is the last of a generation in this industry, and will be sadly missed by us all.
(PRWEB) November 14, 2012
A former World War 2 serviceman, and cricket legend – playing for Southport & Birkdale Cricket Club – Roy joined Stockport-based Stephensons just shy of 70 years old, after spending much of his life working for his own family business in the hospitality catering industry.
Roy was an extremely popular and dedicated member of the Stephensons team, where he worked for almost 25 years past his actual retirement age. He remained focused and motivated, continuing to work in the profession that he was always passionate about, gathering customers throughout the North of England, Scotland and North Wales until his final days.
He continued to demonstrate his fine cricket skills, proving you are only as young as you feel, by putting in a memorable performance for the catering equipment company cricket team against Yates' Wine Lodge - despite being in his late seventies. He wouldn't leave the pitch, and was quite rightfully awarded man of the match.
Chairman Michael Stephenson said of Gibson: "Roy was hugely knowledgeable and an exceptional catering equipment salesman, even as he approached his 90th birthday. He is the last of a generation in this industry, and will be sadly missed by us all."