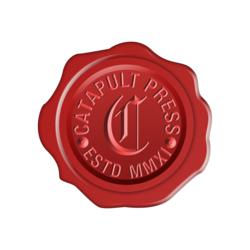 The Catapult Corporation is all about helping real people achieve real results.
Duluth, GA (PRWEB) November 01, 2011
Catapult Corporation, an online publishing company that markets the world's top talent, has just announced the launch of a new division. Catapult Press will compete with major publishers but will add a new and much-needed twist to the publishing game. The company will take on superior talent of all backgrounds, not just those with a proven track record, and will help them reach the publishing industry's biggest movers and shakers. That means clients will have their books sold through traditional publishing channels like Amazon.com as well as on the quickly growing digital marketplace, including the Amazon Kindle.
According to the U.S. Census Bureau, book sales in 2010 amounted to a $15.662 billion industry. A full 91.6 percent of those sales figures came from just three major retailers: Amazon, Barnes & Noble and the now defunct Borders. By far, Amazon outperformed the competition, with 43.9 percent of the pie. Furthermore, the American Association of Publishers reported in February, "E-book Sales Continue to Break Records with +164.4 Percent Gains for 2010."
All of this spells good news for up-and-coming authors, provided they can get their books into these large retailers' hands and into the ebook formats for which consumers are so hungry. Unfortunately, with their marketing budgets slashed, the traditional publishers who can make these high-profit potentialities happen are more often signing only established authors or well-know celebrity authors.
Catapult Press, a new division of Catapult Corporation, is transforming this traditional publishing mindset by helping talented first-time and emerging authors reach the same profitable market spaces. Not only will the company be distributing all of its books to large mainstream outlets like retailers, bookstores, libraries, academic institutions, wholesalers and distributors, but it also plans on making all of its books available digitally for the Amazon Kindle and other ebook channels.
Catapult Press's spokesperson explains, "The Catapult Corporation is all about helping real people achieve real results. By uncovering lucrative markets with high-profit and superior long-term growth potential, we can earn our clients more recognition and money. When it comes to books, you can't get much more high-profile than Amazon. That's why all of our books will be seen on Amazon.com and will be digitally formatted for the Amazon Kindle. We're also currently working out a potential deal with Barnes & Noble, the second largest bookseller, so our deserving clients can reach the widest possible audience."
High-caliber authors who would like their books to reach the widest array of lucrative markets can learn more about Catapult Corporation's new Catapult Press by contacting Tausha Monteiro at 404-537-1425. For more information on all the publishing perks Catapult Press has to offer, visit http://www.catapultcorporation.com.
###