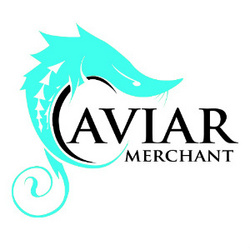 Fort Lauderdale, FL (PRWEB) December 5, 2009
Karat ® Russian Osetra, also referred to as Golani Osetra from Galilee is currently the leading Caviar of the world. Hands down. Fresher than imported Russian Caviar, more consistent high quality, and sustainable, this is the best Caspian Caviar species available in the world.
The Karat ® Osetra is produced in Israel by Caviar Galilee. Although an aquaculture Caviar, we assure our clients that this Caviar doesn't compete in the realm of other farmed Caviar, but with wild Caspian Caviar, and prevails by far. This Caviar is superior to Beluga Caviar, Osetra Caviar and Sevruga Caviar.
With consideration to the species (Acipenser Gueldenstaedtii Same Sturgeon in the Caspian Sea), large Imperial Golden Caviar pearl size, fine taste & texture, we conclude it's evident Karat ® Osetra Caviar surpasses all other Caviar, including high cost Iranian Caviar.
Crystal Clear, drinking quality spring water from Mount Hermon, the Finest selection of many generations of pure Russian Sturgeons, and a sophisticated team dedicated to Produce the highest quality genuine 100% Russian Osetra Caviar under pristine conditions, results in Karat ® Caviar.
Caviar Merchant Company now provides a quality of Caviar that is historical.
Karat ® Caviar is presented to our clients with the intention to impress the most demanding gourmand.
Karat Caviar is produced by Caviar Galilee, one of the longest running fish farms in Israel, which has been involved in aquaculture since 1939. The Caviar Galilee Farm began growing Russian Sturgeon in 1992, when the first fertilized eggs were imported directly from Russia. The Farm is located in close proximity to the main source of the Jordan River – the Dan Springs, which flow with crystal clear snow waters from the peaks of Mount Hermon. The natural flow of water which gravitates through the Farm enables fish breeding in water that is clear, pure and rich in oxygen.
The Russian Osetra Caviar is produced from ten to eleven year-old fish. During the production process, the caviar is produced separately from each single fish and is then packed separately ensuring the product's purity, without mixing caviar from different fish. Freshness, consistent high quality, large pearl size, fine taste and texture and sustainability are the watchwords of Karat, which aims to put the rest of the farmed caviar trade to shame. Karat's exclusive 100% pure Russian Osetra is now available at Dean & DeLuca under the Galilee label, as well as at Zabar's and Whole Foods in the Southeast.
To see more go to http://www.CaviarCaviar.com
Visit CAVIARCAVIAR.COM