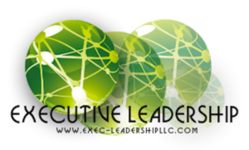 ... female executive coaching will become a necessity for all and not a professional perk for the select few.
New Jersey (PRWEB) April 30, 2013
"The more things change, the more they stay the same," is a popular adage that has been around for more than 160 years. But for all the credence Western culture has placed on its importance, consider its source: French novelist and journalist Jean-Baptiste Alphonse Karr – a man in a male-dominant profession, in a strongly patriarchal society, who was nearing the height of his career and public success.
The fact is, the more things thing change, the more things change. No clearer is this modified phrase than when looking at women, particularly minority women, in the workforce and specifically the growing field of executive coaching. CB Bowman, an African-American woman, who has come up the ranks from branding at General Foods, and went on to found Executive Leadership LLC, is exactly the type of leader experts would not have predicted even 10 years ago. Forget 1840s France.
"It's an honor and privilege to be breaking gender and racial ground in a burgeoning industry that continues to reinvent itself and prove it's relevance," said Bowman in a recent interview. "More than ever, as women succeed to positions of power once blocked from their career paths, female executive coaching will become a necessity for all and not a professional perk for the select few."
Today, women make up nearly half (47 percent) of the U.S. workforce, and are expected to overtake men within the next seven years. While that's encouraging, what's less so are the continued income disparities between the sexes, and the glass ceilings that prevent female executives from advancing as far and as quickly as their male counterparts.
Just a few years ago, having a coach was considered a sort of punishment – an indication from corporate higher-ups that you – the employee – were not up to par and needed outside help. Today, however, surveys reveal that more than three quarters (86 percent) of companies rely on corporate executive coaches to help groom their already-successful executives for more senior roles. And of those being coached, 92 percent say they plan to use a coach again. In effect, executive coaching has moved from the realm of upper echelon white males and shifted to literally everybody else.
Women will gain critical coaching insight into navigating what is still too often, a male-dominant professional world – filled with an "All Boys Club" mentality that comes prepackaged with all the telltale sexual innuendo and macho stereotypes. Although women make up nearly half of the workforce, only 40 percent were in management positions, according to the Department of Labor, and of those proportions, only a third of those jobs were filled by black women.
While there's no hard data as yet to indicate the numbers of female, minority executive coaches, suffice it to say, CB Bowman is breaking ground in multiple arenas. Bowman, who in her highly juggled life is not only a Certified Master Coach, in 2010 she founded the Association of Corporate Executive Coaches. She also teaches corporate leadership classes at a major New Jersey University in addition, she is a professional speaker on a variety of leadership and change topics including Executive Branding. Her hope is that women of all backgrounds will embrace executive coaching to support them in their journey up the corporate ladder.
To learn more about CB Bowman, her coaching methodologies, and about her company please visit: http://www.exec-leadershipllc.com or call (908) 822-9655 for more information.