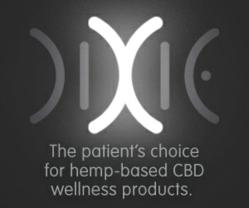 ...as our understanding and awareness of the health benefits of CBD grow, so does the attractiveness of Dixie X CBD wellness products.
San Francisco, CA (PRWEB) October 06, 2012
Research by California Pacific Medical Center indicating that cannabidiol (CBD), a non-psychotropic compound found in hemp, may arrest the spread of aggressive, metastatic cancer cells, is drawing the attention of the medical community. John Malanca of medical cannabis resource UnitedPatientsGroup.com believes this encouraging news will also bring CBD to the attention of health-minded consumers.
"Many people want the health benefits of CBD, but they don't want to get 'high,'" said Malanca. "Dixie X products deliver a new option, and as our understanding and awareness of the health benefits of CBD grow, so does the attractiveness of Dixie X CBD wellness products."
Americans are increasingly adopting healthier eating habits, and 80% take dietary supplements, says Malanca. Because hemp-based Dixie X products are officially classified as food items, he expects people will use them for the same reasons they eat broccoli or kale.
Prior studies show that CBD helps control inflammation, anxiety, nausea, and symptoms of dystonia, an often painful movement disorder which causes involuntary muscle contractions and repetitive twisting movements. Some clinicians are also using CBD as an atypical antipsychotic in the treatment of schizophrenia.
CBD may also prove effective for easing symptoms of a wide range of difficult-to-control conditions, including rheumatoid arthritis, diabetes, alcoholism, PTSD, antibiotic-resistant infections, and neurological disorders, according to Project CBD, a nonprofit educational service dedicated to promoting and publicizing research concerning the medical utility of cannabidiol (CBD).
The Dixie X line of hemp-derived CBD products includes a tincture, a salve, and capsules.
Dixie X Scrips Extraordinarily Concentrated Hemp CBD Extract Capsules
Each easy-to-consume capsule of groundbreaking Dixie X Scrips is packed with 25 mg of potent hemp-derived CBD, plus turmeric (Curcuma longa), white willow bark extract (Salix alba), and a natural uptake agent.
Dixie X Botanicals Hemp CBD Pain Relief Salve
A complete topical remedy made from a potent blend of CBD-infused cocoa butter combined with aromatic oils, Dixie X Botanicals Hemp CBD Pain Relief Salve delivers relief to sore muscles and joints. Discrete packaging makes Dixie X hemp salve perfect for spot pain relief on hands, knees, feet, neck, and other body parts throughout the day.
Dixie X Dew Drops Hemp CBD Tincture
Taken sublingually, just a few drops of Dixie X Dew Drops Hemp-infused CBD tincture. provide relief for a variety of ailments, including anxiety, inflammation, nausea, and spasms. Dixie X Dew Drops are available in both one oz, 100 mg formula and a two oz, 500 mg formula.
Dixie X hemp-based CBD products are classified as "food based" by the FDA and are available for purchase online or over the counter in all 50 states without a medical marijuana ID card.
Dixie X products are not intended to diagnose, treat, cure, or prevent any disease. Statements made in this news release have not been evaluated by the Food and Drug Administration (FDA).
To learn more about Dixie X products or UnitedPatientsGroup.com, please call (415) 524-8099 or visit http://www.UnitedPatientsGroup.com/medicalmarijuanainc or http://www.dixiex.com The best way to stay informed about developments is to "like" United Patients Group on Facebook and "follow" Untied Patients Group on Twitter.
About UnitedPatientsGroup.com
UnitedPatientsGroup.com is a discreet, safe, and professional online medical cannabis information resource for prospective and current patients, caregivers, and medicinal cannabis industry professionals.
While most online medical marijuana sites cater to patients already familiar with medical marijuana, the UnitedPatientsGroup.com website is a comprehensive and easy-to-use information source for people of all ages and experience levels, from novice medical cannabis users to experienced industry professionals. The site's News, Resource, and Blog pages introduce new patients to the ins and outs of medical marijuana healthcare, while helping experienced providers stay abreast of the latest developments in CBD therapies.
A free Five Star-rated UPG medical marijuana app is now available for free on the iTunes app store for iPhone 3GS, iPhone 4, iPhone 4S, iPod touch (3rd generation), iPod touch (4th generation) and any iPad running on iOS 4.3 or later.