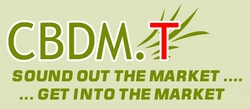 Currently there's no cure for Alzheimer's. Alzheimer's disease is still waiting for its key product. Furthermore all current marketed products will be generics in five years. Success will be guaranteed for the winner of the treatment development race
Paris, France (PRWEB) June 1, 2010
Alzheimer's disease (AD) is by far the most common cause of dementia associated with aging. It accounts for more than 60% of all dementia. Today, more than 20.8 million people are affected by the disease around the world. As the 'baby boomer' generation ages in developed countries, the percentage of the population aged 65 and over will increase to 716.4 million by 2020. The Alzheimer's disease patient population is forecast to be up to 31.3 million.
Today, there are two main classes of marketed Alzheimer's disease drugs: acetylcholinesterase inhibitors and N-methyl-D-aspartate (NMDA) receptor antagonists. Both have an action on cognitive impairments, but they do not directly cure AD. Four different compounds are on the market, three of those are acetylcholinesterase inhibitors: donepezil (Aricept), galantamine (Razadine, Reminyl) and rivastigmine (Exelon, Prometax). The only one which belongs to NMDA receptor antagonist therapeutic class is memantine (Akatinol, Axura, Ebixa, Namenda).
In 2009, 247 drugs were under development from discovery (92 products), preclinical (46 products), clinical phase 1 (52 products), clinical phase 2 (50 products) to clinical phase 3 (with 7 products). Seven products were on the market. The top 5 pharmaceutical companies in this market are Eisai, Forest Pharmaceutical, Novartis, Pfizer, and Johnson & Johnson.
Alzheimer treatment is and will be a key pharmaceutical business. According to CBDMT, the market and business intelligence company, the Alzheimer's disease market was valued at $5.5 billion in 2009. The only generics on the market are Reminyl or Razadyne. The Galantamine drug patent expired in 2008. The AD market is led by North America with a market share of 52% accounting for sales of $2.8 billion. The Alzheimer disease market could account for more than $10.1 billion by 2020.
The Japanese company Eisai Co. Ltd. made in 2009 nearly half of the Alzheimer's disease market sales with $2.584 billion thanks to its blockbuster Aricept, the first prescribed drug for dementia treatment. Aricept represents 29% of Eisai Co. Ltd. total sales. "Currently there's no cure for Alzheimer's. Alzheimer's disease is still waiting for its key product. Furthermore all current marketed products will be generics in five years. Success will be guaranteed for the winner of the treatment development race" comments Philippe Tramoy, Managing Partner.
Key players: Eisai, Pfizer, Novartis, Forest Pharmaceutical, Lundbeck, Johnson & Johnson, Elan Corp., Baxter, Eli Lilly and Co, Merz Pharmaceutical, Bellus Health.
Detailed products: Aricept, Namenda, Bapineuzumab, Exelon, Razadyne, Ebixa, Akatinol, Axura, Prometax, Dimebon, EGb-761, Immune Globulin Intravenous, Leuprolide acetate implant, LY-450139, Neramexane.
If you need market and business intelligence services in the Alzheimer's Disease market, please contact us at contact@cbdmt.com or you can also buy our latest Alzheimer's Disease (AD) Report on http://www.cbdmt.com.
CBDMT - Market and Business Intelligence- is a market and business intelligence company with offices in France, Switzerland and Israel. As an advisory services company, CBDMT boosts companies to develop revenue and growth by providing business and marketing services in the life science and biotech markets (market surveys, market scouting, business development and strategic supports).
For more information:
CBDMT - Market and Business Intelligence
88-90 rue de la Mare
Fr-75020 Paris - France
Tel: +33 1 4474 7957
Email: contact(at)cbdmt(dot)com
Web site: CBDM.T®
More information on http://www.disease-alzheimer.com/
Next focus: marine biotechnology - microalgae market (http://www.microalgae-market.com)
# # #