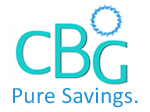 Acetone represents a niche market and an important expansion of capabilities for CBG Biotech's solvent recovery units.
Columbus, OH (PRWEB) June 22, 2011
Solvent recovery is becoming a key issue for academic laboratories across the country, as funding cuts and increased environmental regulations affect the facilities from two different directions.
Fortunately, portable solvent recovery units can play an important role in how academic laboratories deal with both funding and environmental issues by enabling labs to streamline their expenses and become more environmentally conscious by recovering and reusing solvent.
A portable solvent recovery unit can minimize a university lab's purchases of solvents such as acetone, which is used to clean laboratory glassware, said Arlene Richman, a regional account manager with Columbus-based CBG Biotech.
"Further cost savings can be realized because solvent recovery not only dramatically cuts cleaning solvent costs, but because it also reduces expenses related to the collection and disposal of the used solvent," Richman said.
University labs also can achieve incidental savings by repurposing space once reserved for storing new solvent, along with the used solvent awaiting disposal, she said.
Since the used solvent is often considered a hazardous waste, a solvent recovery unit can help academic labs more easily meet environmental regulations by decreasing the overall amount of spent solvent slated for disposal.
"Acetone represents a niche market and an important expansion of capabilities for CBG Biotech's solvent recovery units," said Bruce Rosenbaum, the company's vice president, operations and international.
The solvent recovery systems have been used for years to recycle more traditional lab solvents like xylene and alcohol, he said. Such solvents are used in a wide variety of tissue-processing and staining procedures at academic facilities nationwide, including Columbia University's surgical pathology and dermatopathology laboratories.
Aside from the tangible financial and regulatory advantages, solvent recovery programs can produce unexpected benefits in campus laboratories, Richman said. She noted that Yale University Chemistry Professor Christine Dimeglio reported an increased awareness of the need to conserve and recycle materials among undergraduates and workers in her labs, along with a heightened sense of confidence among students in Yale's commitment to the environment.
"Solvent recovery also provides visible proof of the success of the pledges made by many universities to operate in a greener manner," Rosenbaum said.
CBG Biotech is a leading manufacturer of portable and stationery solvent recycling units. Visit the company website at http://www.cbgtechnologies.com to learn how solvent recovery can benefit operations.
###