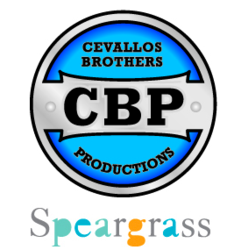 ... we are able to partner [and] harnesses all of our talents and connections [and] enthusiasm for golf and a great client.
San Antonio, TX (PRWEB) November 07, 2011
Austin-based Cevallos Brothers Productions(CBP) and Speargrass Studio produce a national commercial for FootJoy, the no. 1 shoe and glove in golf, at La Cantera Golf Club in San Antonio. CBP and Speargrass shot the internationally recognized, Massachusetts-based FootJoy national commercial in San Antonio out of love for their home state.
"This commercial really could have gone anywhere, but we are from Texas. We love getting to work in Texas and showing off all of Texas' great amenities," said Gibby Cevallos, producer.
Gibby and his brother Mickey Cevallos, the commercial's director, grew up playing golf in the west side of San Antonio. Both brothers went on to play golf at the University of Incarnate Word and Gibby went on to play a bit of professional golf in San Antonio.
FootJoy and Speargrass have maintained a great relationship since the brand and imaging design studio started up in 2003. As Speargrass' business grows, it seemed natural to collaborate with a team that also has national presence and golf know-how like CBP.
"Mickey, Gibby and I are excited that we are able to partner on a golf-centric account that harnesses all of our talents and connections as well as our enthusiasm for golf and a great client," said Jay Haines, creative director.
The commercial will utilize Big Freeze®, a bullet time special effect made popular in The Matrix and used on the red carpet of many of E! awards shows. The team will create two FootJoy spots reaching out to the everyman golfer to the professionals. These commercials will also introduce FootJoy's XPS-1™ (extreme platform stability), the most stable golf shoe they have made. Other shoes to be highlighted in the commercial will include the DryJoys Tour™, FJ ICON™ and the FJ Sport.
CBP's Gibby and Mickey Cevallos co-created, wrote and directed the hit Nickelodeon sitcom "The Brothers Garcia" and most recently worked with Eva Longoria on the "Latinos Living the American Dream" documentary. CBP has offices in Austin and Los Angeles. Speargrass Studio is a brand imaging and design studio specializing in advertising and graphic design.
The FootJoy commercials filmed in San Antonio are set to air on the Golf Channel January 2012.
###