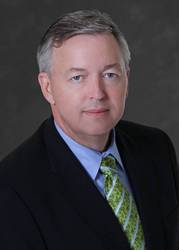 This position is needed today because of the many exciting human resources initiatives we are launching, including the rollout of new technologies, professional development opportunities and companywide succession planning
Nashville, TN (Vocus) June 17, 2010
CCA, the nation's leader in partnership corrections, has announced several changes to leadership in its Human Resources, Health Services and Operations departments.
Jimmy Turner, a 21-year CCA veteran, has been named vice president, Facility Human Resources, a newly created role at the company. Since 2006, he has served as vice president, Operations (Business Unit II), providing leadership, direction and support to more than 20 correctional facilities in nine states. Turner joined CCA after a career with the Texas Department of Criminal Justice and served in several facility leadership positions before becoming the company's vice president, Operations, in 1999.
In this position, Turner will lead efforts in employee relations, recruitment, retention, professional development and training at CCA's more than 60 facilities. With over 17,000 employees across the nation, CCA is a leading employer in many communities and has been recognized as a Top Military-Friendly ® Employer by G.I. Jobs magazine, among other related distinctions.
"This position is needed today because of the many exciting human resources initiatives we are launching, including the rollout of new technologies, professional development opportunities and companywide succession planning," explained Damon Hininger, CCA president and chief executive officer. "Jimmy has a wealth of understanding of CCA and corrections, and he genuinely cares about the welfare of our employees."
Daren Swenson has been named to replace Turner as vice president, Operations (Business Unit II). Swenson joined CCA in 1992 and served in many leadership roles, including as warden of Saguaro Correctional Center in Eloy, Ariz., before being named managing director, Operations (Division II), in 2008.
In a related leadership announcement, Herb Spiwak has officially been named CCA vice president, Health Services. Since 2009, when John Tighe, the previous Health Services vice president retired, Spiwak has served as acting vice president of the department. Spiwak joined CCA in 2007 as managing director, Health Services, following a 33-year career in health care administration in executive positions in hospitals and medical groups. He was also previously a regional administrator for the California Department of Corrections and Rehabilitation.
"I am confident that Mr. Swenson and Mr. Spiwak will continue to serve our company well in their new roles," Hininger said. "They have proven to be key operational and strategic contributors who, together, have decades of experience that will position us for continued success."
About CCA
CCA is the nation's largest provider of partnership corrections to federal, state and local government, operating more than 60 facilities, including more than 40 company-owned facilities, with approximately 87,000 beds, in 19 states and the District of Columbia. In addition to providing the residential services for inmates, CCA facilities offer rehabilitation and educational programs, including education, vocation, religious services, life skills and employment training and substance abuse treatment. For more, visit http://www.correctionscorp.com and http://www.ccacommunities.com.
# # #