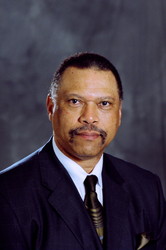 The service of the kind-hearted men and women who contribute their time to incarcerated men and women is priceless.
Nashville, Tenn. (Vocus) April 2, 2010
During April's National Volunteer Month, CCA celebrates the hundreds of devoted volunteers who help men and women gain the skills and support they need to live successfully upon release and become contributing members of society.
Established in 1974 by President Richard Nixon, National Volunteer Week officially occurs April 18-24, 2010. Through the years, the recognition has grown into a month-long celebration of those who are instrumental and imaginative in improving their local communities. Therefore, the entire month of April is devoted to the theme of "Celebrating People in Action."
At CCA's more than 60 correctional centers, jails and detention facilities across the nation, volunteers – from inspired individuals and groups affiliated with local churches to members of larger regional and national organizations – assist inmates in recovering, rehabilitating and readying themselves to one day rejoin the community.
"The service of the kind-hearted men and women who contribute their time to incarcerated men and women is priceless," said Dennis Bradby, CCA vice president, Inmate Programs. "CCA volunteers typically help inmates learn to read, provide faith-based study and support, and encourage them to remain sober and drug-free. They are an important supplement to the strong rehabilitative services our company provides."
CCA facilities' Inmate Programs departments are devoted to inmate rehabilitation and include a staff of vocational and academic instructors, addictions treatment counselors, chaplains and others who help inmates meet educational goals, learn trades, overcome addiction and develop the skills to live independently.
Additionally, several national 12-step addictions treatment programs, including Alcoholics Anonymous, Narcotics Anonymous and Celebrate Recovery, offer support in CCA facilities, providing an outlet for support that inmates may maintain after release.
CCA also has strong partnerships with leading national and international faith-based organizations, including Alpha Prison Ministries, Champions for Life, Child Evangelism Fellowship, Habitat for Humanity, Prison Fellowship Ministry, Purpose Driven Ministry, School of Christ International, Wheels for the World and others. The company has also developed alliances with the widely viewed Trinity Broadcasting Network and popular Joyce Meyer Ministries to deliver faith-based opportunities to inmates.
About CCA
CCA is the nation's largest provider of partnership corrections to federal, state and local government, operating more than 60 facilities, including more than 40 company-owned facilities, with approximately 87,000 beds, in 19 states and the District of Columbia. In addition to providing the residential services for inmates, CCA facilities offer rehabilitation and educational programs, including education, vocation, religious services, life skills and employment training and substance abuse treatment. For more, visit http://www.correctionscorp.com and http://www.ccacommunities.com.
CONTACT:
Louise Grant, spokesperson
CCA
(615) 263-3106 or (615) 289-4298
# # #