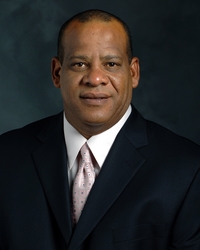 CCA has been a strong community partner with Eloy since 1994, when the Eloy Detention Center opened here
Nashville, TN (Vocus) September 19, 2009
In a recent Money Magazine ranking of the top 25 counties in America for job growth, Pinal County, Ariz., came in first place. Corrections Corporation of America (CCA), which has had a presence in the state of Arizona for more than 15 years, has contributed significantly to the community's nationally touted career growth.
Pinal County was generally recognized for its expanding retail presence, medical industry and small businesses. But corrections is a major contributor, too. According to the Central Arizona Regional Economic Development Foundation, CCA is Pinal County's largest non-governmental employer. The company operates six correctional facilities there, including Eloy Detention Center, La Palma Correctional Center, Red Rock Correctional Center and Saguaro Correctional Center – all located in Eloy, Ariz., – as well as Central Arizona Detention Center and Florence Correctional Center – both located in Florence, Ariz.
"CCA has been a strong community partner with Eloy since 1994, when the Eloy Detention Center opened here," said Joseph A. Blanton, Eloy city manager and community development director. "Over the past several years, we have welcomed three more CCA facilities in Eloy. CCA has brought nearly 1,500 new jobs to Eloy through these facilities. This is no small feat for the job growth and economic development that Pinal County is experiencing."
CCA employs a work force of more than 2,500 in Arizona. The company annually contributes an estimated $140 million in salaries and benefits, $4.5 million in property taxes and $8.5 million in utility payments to Pinal County.
In assessing the top hot spots across the nation that have seen a major boost in career opportunities, Money Magazine found that the desert town came in first for such growth over the past eight years, from 2000-2008. Located approximately 60 miles from Phoenix and Tucson, CCA has benefited from the diverse and growing metropolitan area as much as it has helped Pinal County develop.
"This area has experienced phenomenal growth since we became part of the community in the 1990s," said Brian Collins, CCA executive vice president and chief human resources officer. "For a long time, we've recognized the professionalism of the people here, as well as the natural assets that make this part of the country attractive. Pinal County deserves to be noticed."
To learn more about correctional careers at CCA's Arizona facilities or opportunities with the company nationwide, please visit http://www.ccajob.com.
About CCA
CCA is the nation's largest owner and operator of government-contracted correctional and detention facilities and one of the largest prison operators in the United States, behind only the federal government and three states. CCA operates 65 facilities, including 40 company-owned facilities, with a capacity of approximately 86,500 beds, in 19 states and the District of Columbia. CCA specializes in owning, operating and managing prisons and other correctional facilities and providing inmate residential and prisoner transportation services for governmental agencies. In addition to providing the fundamental residential services relating to inmates, our facilities offer a variety of rehabilitation and educational programs, including basic education, religious services, life skills and employment training and substance abuse treatment. To learn more about CCA, visit http://www.correctionscorp.com and online news site http://www.insidecca.com.
###