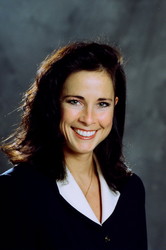 the perfect match for this recession-resistant industry.
Nashville, TN (Vocus) September 9, 2009
Corrections Corporation of America is featured in the September issue of G.I. Jobs magazine for its commitment to providing solid correctional careers to transitioning military servicepersons. In the feature story, "Careers in Corrections," the publication describes military experience as "the perfect match for this recession-resistant industry."
With a circulation of 75,000, G.I. Jobs is a go-to resource for servicepersons planning their post-Service careers. The monthly publication is distributed in hundreds of military transition centers and government employment centers around the world.
"Our culture has much in common with the military," said Wendy Gardner, CCA senior director, Staffing and Recruiting. "We hold authority in high regard and follow a chain of command that is familiar to veterans. We are guided by a deep sense of camaraderie that stems from our duty to protect fellow staff members, our communities and the populations in our care."
CCA has twice been ranked in G.I. Jobs annual listing of the Top 50 Military-Friendly Employers. According to company figures, CCA's work force is approximately 10 percent veteran-based. Some of its correctional centers have been recognized locally and regionally for its efforts and success in military recruitment.
For example, Diamondback Correctional Facility was recently honored as a military-friendly employer by the Disabled American Veterans (DAV). CCA previously has been recognized by The American Legion's National Economics Commission as the "Large Employer of the Year" for the State of Georgia, for efforts in recruiting and employing veterans at its Stewart Detention Center, located in Lumpkin, Ga.
"Career opportunities for veterans remain a national concern," said Bill Rusak, CCA executive vice president and chief human resources officer. "Our organization continues to recognize veterans for the ready-made assets they bring to the table. They've proven their service, dedication, drive and professionalism at the highest levels. They make our national work force stronger."
CCA offers career opportunities in administration, education, health services, facility maintenance, management, rehabilitative programs and more. To learn more, please visit http://www.ccajob.com.
About CCA
CCA is the nation's largest owner and operator of government-contracted correctional and detention facilities and one of the largest prison operators in the United States, behind only the federal government and three states. CCA operates 65 facilities, including 40 company-owned facilities, with a capacity of approximately 86,500 beds, in 19 states and the District of Columbia. CCA specializes in owning, operating and managing prisons and other correctional facilities and providing inmate residential and prisoner transportation services for governmental agencies. In addition to providing the fundamental residential services relating to inmates, our facilities offer a variety of rehabilitation and educational programs, including basic education, religious services, life skills and employment training and substance abuse treatment. To learn more about CCA, visit http://www.correctionscorp.com and online news site http://www.insidecca.com.
###