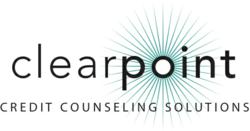 ClearPoint's local presence in the San Antonio community opens up a world of possibilities when it comes to improving consumer health through financial education.
San Antonio, TX (PRWEB) April 05, 2012
ClearPoint Credit Counseling Solutions (CCCS) now serves San Antonio from a new location near the San Antonio International Airport. Local consumers will be able to access free credit and housing counseling, as well as a number of services that are designed to provide financial education to the community.
"We have assisted San Antonio consumers for years via telephone and internet, so we are delighted to be enhancing our services with the opening of this office," said Jacqueline Tammenga, Regional Director for the Heartland region, at ClearPoint. "It is wonderful that the community now has local access to ClearPoint's bilingual credit counselors and educators with face-to-face counseling available."
The San Antonio branch is the second of the non-profit organization's offices in Texas, with another recently opened in Austin.
ClearPoint's new address is 85 N.E. Loop 410 Suite 615 San Antonio, TX 78216. To speak with a consumer credit counselor for a free financial review and recommendations, at ClearPoint's new location, please call 877.877.1995 or get started online.
ClearPoint is a member of the National Foundation for Credit Counseling (NFCC), a system-wide accredited business with the Council on Better Business Bureaus, and a Housing and Urban Development (HUD)-approved housing counseling agency. Visit ClearPoint at http://www.clearpointccs.org or call 877.877.1995.