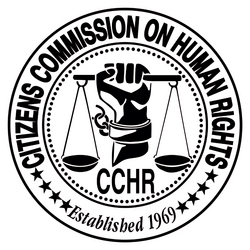 It's a nice puff piece for selling medications for people who don't have an illness of any kind.
Los Angeles, California (PRWEB) December 24, 2008
The Citizens Commission on Human Rights International (CCHR) warns that a new study, "Mental Health of College Students and Their Non-College-Attending Peers," published in the Archives of General Psychiatry , is an attempt by the mental health industry to further broaden the definitions of mental disorders by including "substance abuse" and "nicotine dependence" as mental illnesses in order to push psychiatric drug use and claim that over half the individuals surveyed qualified as having a psychiatric disorder.
The "Mental Health of College Students and Their Non-College-Attending Peers" study co-author, Mark Olfson, is a professor of Clinical Psychiatry at Columbia University Medical Center. He is currently contributing to the theory that half of college aged adults are mentally ill, as reported in the December 2007 edition of The American Journal of Psychiatry , and is sponsored by, or has consulted for, several drug companies including Eli Lilly, Bristol Meyers Squibb, AstraZeneca, McNeil Pharmaceuticals, Janssen (a subsidiary of Johnson & Johnson) and Pfizer.
CCHR charges that pharmaceutically influenced research and opinion is fueling the broadening definition of "mental disorder" and eliminating the need for a psychiatric label to dole out dangerous psychotropic drugs. A June 2008 Businessweek article, "Doctors Under the Influence," points to a study published in the April Annals of Internal Medicine as part of a campaign to establish nicotine use as a chronic disease akin to diabetes.
Psychiatrists' financial ties with drug companies have become a popular topic in the mainstream media. In June, The New York Times reported in an article, "Researchers Fail to Reveal Full Drug Pay," that Harvard University psychiatrist Joseph Biederman concealed at least $1.6 million in consulting fees he earned from drug makers. Biederman reported no income from Johnson & Johnson for 2001 in a disclosure report form filed with the University, but when asked to check again he said he received $3,500. However, U.S. Senate investigators found Johnson & Johnson reported paying him $58,169 in 2001. Additionally, Biederman's colleagues at Harvard, Timothy E. Wilens and Thomas Spencer, failed to report $1.6 million and $1 million they earned from pharmaceutical drug companies, respectively. The consulting arrangements with drug makers were already controversial because of the researchers' advocacy of unapproved uses of psychiatric drugs in children.
More recently, according to the Boston Globe, Biederman emerged as a key witness in a huge, multistate lawsuit brought on behalf of more than 2,000 patients, including children, who claim to have been injured by psychiatric drugs known as atypical antipsychotics, including the Johnson & Johnson drug Risperdal, also known as "risperidone." A November 25 Boston Globe article, "Papers Reveal Push on Drug Firm Funds: Prominent Doctor Tied to Efforts," revealed that Biederman courted drug company money by promising that his work at Massachusetts General Hospital would help promote the use of antipsychotic drugs for youngsters diagnosed with bipolar disorder. Although Biederman's case highlights the extent of possible bias that shapes the psychiatric industry, it's not the first time drug corporations have been implicated behind the expanding psychiatric drug market
The July/August 2002 issue of Mother Jones included an article entitled "Disorders Made to Order," exposing the hidden influence behind psychiatric disorders marketed to the public. Barbara Mintzes, an epidemiologist at the University of British Columbia's Center for Health Services and Policy Research, said, "you often hear: 'there are 10 million Americans with this, 3 million Americans with that. If you start adding up all those millions, eventually you'll be hard put to find some Americans who don't have such diagnoses." The report also revealed that the DSM process "has no formal safeguards to prevent researchers with drug-company ties from participating in decisions of interest to their sponsors."
According to the Office of National Drug Policy website , prescription drugs, including psychiatric drugs, "account for the second most commonly abused category of drugs, behind marijuana and ahead of cocaine, heroin, methamphetamine, and other drugs." It also states that two of the most highly abused classes of prescription drugs are central nervous system (CNS) depressants, "such as barbiturates and benzodiazepines (Klonopin, Xanax)," and stimulants, "such as dextroamphetamine (Dexedrine) and methylphenidate (Concerta, Ritalin)." Moreover, the website says approximately 50 million Americans aged 12 or older reported non-medical use of any psychotherapeutic at some point in their lifetimes, while nearly 7 million Americans aged 12 or older reported current use of psychotherapeutic drugs for non-medical purposes, representing 2.8 percent of the population.
Despite this alarming trend in the field of mental health, the promotion of psychiatric drugs has reached beyond labeling patients with mental or behavioral disorders. A commentary appeared in the journal Nature, including two authors from the psychiatric field with ties to the drug industry, attempted to use psychiatric prescription drug abuse statistics to advocate the use of drugs for healthy individuals. The article included statistics for a mental health survey that estimated nearly 7 percent of students at U.S. universities abused prescription drugs, citing that, "on some campuses, up to 25 (percent) of students had used them in the past year…The drugs most commonly used for cognitive enhancement at present are stimulants, namely Ritalin (methyphenidate) and Adderall (mixed amphetamine salts), and are prescribed mainly for the treatment of attention deficit hyperactivity disorder (ADHD)." Instead of condemning the illicit use of prescription psychiatric drugs, the authors, "propose actions that will help society accept the benefits of enhancement," even though they also admit the drugs are regulated, "primarily for considerations of safety and potential abuse."
In the article, "Scientists Back Brain Drugs for Healthy People" by the Associated Press , Leigh Turner from the University of Minnesota Center for Bioethics states, "It's a nice puff piece for selling medications for people who don't have an illness of any kind." According to another article published the same day in the San Francisco Chronicle , the two commentary authors, Barbara J. Sahakian, Professor of Clinical Neuropsychology at the Department of Psychiatry, University of Cambridge School of Clinical Medicine, and Ronald C. Kessler, professor of health care policy at Harvard Medical School, both have ties to the pharmaceutical industry.
Visit http://www.psychconflicts.org to learn more about the financial ties between the psychiatric and pharmaceutical industry.
# # #