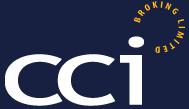 At CCI we have the expertise to provide the most effective insurance package for your needs.
(PRWEB UK) 11 July 2011
The globalisation of business has brought with it enormous opportunities to develop business all over the world but it has also created huge risks due to the increasing number of litigations against businesses, even on flimsy grounds by individuals and / or shareholders. Liability insurance is normally categorised into three types, namely: General (Public & Products) Liability insurance, Employers' (Workers Compensation) Liability insurance and Professional / Management Liability insurance.
General (Public & Products) Liability insurance and Employers' (Workers Compensation) Liability insurance are the most common forms of business liability insurance, they protect the business from litigations arising out of bodily injury, accident, death and / or property damage to the public (including; visitors and customers to the business premises) and employees, which have arisen due to negligence on the part of the business entity and / or the product it has supplied.
Professional Liability insurance is mainly intended for professionals like doctors, solicitors / lawyers, accountants, financial advisors, building surveyors, architects and other similar professionals, all of whom charge for their professional advice.
Management Liability insurance can come in many forms, such as;
Directors & Officers Liability insurance protects directors, officers and senior employees of a business against claims arising from their decisions and actions taken whilst managing their business.
Employment Practices Liability insurance protects the business house against claims by present and past employees and business associates for actual or alleged incidents, including; sexual harassment, discrimination, wrongful termination, etc.
Furthermore business liability insurance can be classified into occurrence insurance policies and claims-made insurance policies. In the former type of insurance policy, claims could be made months or even years after the occurrence of an incident. The insurance company would be obligated to review and pay for the claims if they are found to be genuine, provided the incident had occurred during the coverage period of the business insurance. On the other hand, in the latter type of policy, all liability insurance claims should be made during the currency of the policy for incidents occurring during the coverage period.
The clauses of each type of the above mentioned Liability insurance coverages are usually quite subtle and normal business people would not be able to understand the minor details contained in such business liability insurance programs. Hence, it is always advisable to enlist the help of a professional, trustworthy, and experienced insurance broker before deciding the right type of policy, the clauses to be included for protection, the value of the liabilities insurance and the negotiation of premium amounts.
If you would like to know more about our great bespoke solutions and service, please contact us on 020 7637 1606.
###