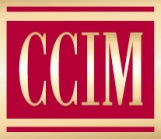 Washington, D.C. (PRWEB) October 30, 2011
Robert Tack, CEO of Capital Retail Group was among the 348 commercial real estate professionals who earned the designation by passing the Institute's Comprehensive Examination, the final element in the designation process.
The CCIM designation is awarded to commercial real estate professionals upon successful completion of a graduate-level education curriculum and presentation of a portfolio of qualifying industry experience. The curriculum addresses: financial analysis, market analysis, user decision analysis and investment analysis – the cornerstones of commercial investment real estate. CCIMs are recognized experts in commercial real estate brokerage, leasing, asset management, valuation, and investment analysis.
Robert Tack says, "Taking these courses was an excellent investment of time and money. I found the courses challenging and made me think about all of the opportunities available as a practitioner, advisor and investor. Anyone in commercial real estate who wants to offer the best service and expertise to their customers and clients should consider pursuing a CCIM designation."
The CCIM business network encompasses more than 1,000 markets around the world. CCIM Designees include professionals who work in brokerage, investment and development, the corporate environment, property management, appraisal and related segments of commercial real estate.
About CCIM
The Chicago-based CCIM Institute is an affiliate of the National Association of Realtors® and is the governing body of the largest commercial real estate network in the world. Visit http://www.ccim.com to learn more, or call 800-621-7027.
About Capital Retail Group
Capital Retail Group provides a full range of brokerage, property management and strategic advisory services to the commercial retail and government sectors.
###