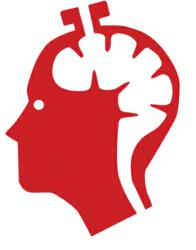 Legendary financial speaker and author, Bill Harris, shares a powerful secret about CDs.
Houston, TX (PRWEB) April 24, 2012
April has traditionally been one of the largest CD rollover months of the year. Bank Rate Monitor estimated that at one point over $100 billion in CDs rolled over in April and again in October. As banks worked to get rid of those two deposit peaks and even out their deposit portfolios the amount of money rolled over each month has balanced. This has made the financial advisor's need for compelling ideas help his or her clients decide whether or not rolling that CD into another CD is beneficial for them.
Bill Harris and the Annuity Think Tank have teamed up to share a powerful secret and solution to assist advisors and clients with that decision. The idea to share is this:
"In 1980, it took 8.3 years for a jumbo certificate of deposit to double from $100k to $200k after taxes. In 1990, it took 13 years. In 2000, it took 19 years. Do you know how long it will take a certificate of deposit to double from $100k to $200k in a CD today? This is based on bankrate.com with an average CD rate is .65%, and we are using a hypothetical 33% tax bracket. So how long will it take to double? If you guess 171 years you would be correct."
In today's low interest rate environment finding a solution for clients' "safe money" positions is a distinct challenge. Annuity Think Tank has researched and cataloged many options and alternatives for advisors and consumers.
About Annuity Think Tank
Annuity Think Tank is an independent educational, research, and retirement marketing group specializing in annuities and retirement income. Annuity Think Tank's vision is to be the first place financial professionals and consumers come to for innovative annuity solutions, unbiased annuity education, annuity research, and the most comprehensive annuity information on the web. Please visit the main site, AnnuityThinkTank.com to view the Think Tank Network of website and to learn more about annuities, basic to advanced annuity concepts, and annuity calculators and white papers.