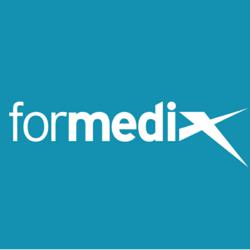 A well designed CDASH form encompasses a combination of all the best parts of CDISC.
Burlington, MA (PRWEB) April 30, 2013
Formedix launched a series of learning webinars this year, focusing on the everyday issues affecting those within the clinical trials industry, including Clinical Data Managers, Biostatisticians and Standards Directors.
On May 9, 2013, Ed Chappell, Consultancy Team Lead and Eric Harold, Solutions Consultant, will explore the Clinical Data Acquisition Standards Harmonization (CDASH) standard and deliver a learning webinar entitled "How to Utilize CDASH in Multi-vendor EDC Systems." They will cover all the basics of CDASH, as well as practical ways of making this standard work in a number of popular EDC tools.
Learn all about the following:
● What is CDASH?
● Best practices for using CDASH
● How does CDASH map to SDTM?
● Practical CDASH mapping examples
● Advantages and disadvantages to using CDASH in your clinical trials.
Throughout the presentation, attendees will see real life examples of using CDASH from study setup to submission, will have the opportunity to participate in polls and ask the Formedix experts some questions.
Formedix will discuss using CDASH as a "common to all" library which contains content for the most regularly used forms in clinical trials. Ed Chappell discusses "As a growing part of a number of CDISC content standards, CDASH is designed to originate the collection of content aligned end-to-end through to submission of data. CDASH delivers time and efficiency savings by ensuring that data collection forms are more closely aligned with submission datasets making mapping of collection variables to the SDTM domains less time-consuming."
Formedix CEO, Mark Wheeldon comments, "A well designed CDASH form encompasses a combination of all the best parts of CDISC – the CDISC Database Model, Operational Data Model to store the content, CDASH to provide content and a clinical justification for that content, CDISC Study Data Tabulation Model (SDTM) to provide destination variables for where your collected data will be submitted and NCI Controlled Terminology to provide standardized response content in the form of codelists." Mark continues, "The real trick to making CDASH work is using Best Practice Modelling techniques to make sure the form strikes the balance between being easy to use for sites versus highly optimized for submission. The addition of multiple EDC systems and their restrictions adds to this complexity."
To register for the webinar on May 9, 2013, visit the Registration page.
About Formedix
Formedix clinical trial automation software and services enable its clients to remove manual, expensive, inefficient and labor intensive tasks from study set-up, EDC build, validation and submission publication processes.
In fact, across every area of its clients' end-to-end clinical trials, the time and cost savings they deliver speak for themselves and continue to do so time and time again...
Formedix saves 68% in study set-up time and 55% in EDC build time. With 70% reuse of trial content, resources are cut by 23%. It's all in the numbers.
Your Clinical Trials Automated. Everywhere.