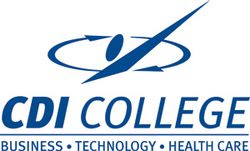 Our students, instructors and staff want to contribute to the communities they live, study and work in. They hope to inspire others to make a difference, especially during these tough economic times
Vancouver, BC (Vocus) December 8, 2009
Close to one million Canadians will turn to their local food banks this year in order to meet one of their most basic needs. In British Columbia, the number of people looking for help has risen by 15% over the last year. With such staggering numbers of British Columbians struggling to make ends meet, CDI College hopes its participation in this season's Hunger Awareness Campaign will increase food bank donations.
"Our students, instructors and staff want to contribute to the communities they live, study and work in. They hope to inspire others to make a difference, especially during these tough economic times," says Bohdan Bilan, VP of Academics for CDI College. "Each campus is holding their own holiday fundraiser, and we hope that this new campaign will encourage others to help their communities too."
The campaign will see close to 200 TV commercials on local stations throughout the province during the month of December, as well as magazine ads in TV Week magazine. The campaign will reach 2.6 million British Columbians, and send the message that hunger has no age limit – 31% of all food bank users in the province are children.
CDI College is not only spreading the word about the importance of food bank donations, they're doing their part to contribute too. Staff and students at campuses across the country are holding food, clothing and toy drives for the less fortunate in their communities.
Anyone interested in donating to any of the CDI College initiatives should contact the [campus nearest them. Keep up to date with campus life and events at CDI on http://www.facebook.com/CDICollege [Facebook and Twitter.
About CDI College
For more than 40 years, CDI College (http://cdicollege.ca) has been a leading career training institution helping thousands of students achieve career goals and aspirations. With 13 campuses across Canada, the career college offers hands-on training from experienced instructors in a wide range of business, technology and health care programs. Flexible schedules and career placement services are available to help match students with the right job.
For more information:
Melissa Wood
Communications Manager
604.915.7288, ext. 2145
# # #