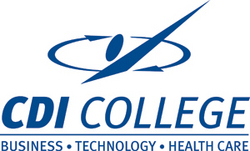 With the unemployment rate the highest it's been in two decades, more Canadians are looking to upgrade their skills or train for a new career
Vancouver, BC (Vocus) September 9, 2009
As the unemployment rate in Canada holds steady at 8.6%, more Canadians are making the decision to head back to school to re-train, instead of waiting out the recession.
CDI College, a career college with 13 campus locations across Canada, has seen a dramatic spike in enrollments in 2009. Between July 2008 and July 2009, the school saw a 31% increase in new students.
"With the unemployment rate the highest it's been in two decades, more Canadians are looking to upgrade their skills or train for a new career," says Bohdan Bilan, Vice-President of Academics for CDI College. "CDI College offers a wide-range of career programs in Business, Health Care and Technology that have students back in the workforce within a year."
While health care careers continue to be in high demand across the country, there is also a great need for trained professionals in law enforcement, tourism and the IT field. CDI College offers industry-influenced programs in all of these areas. (http://www.cdicollege.ca/Campus_Programs/Campus_Programs)
"The business, technology and health care sectors are constantly evolving and employers in these fields continue to seek out well-trained candidates for the job," says Bilan. "Our graduates have been successful in meeting the employment requirements of all these industries."
For more information on any CDI College program, head to http://www.cdicollege.ca.
About CDI College
For more than 40 years, CDI College has helped thousands of students train for better careers and find new opportunities. With 13 campuses across Canada, the college offers hands-on training from experienced instructors in a wide range of business, technology and health care programs. Flexible schedules and career placement services are also available to help students attain their career goals.
For more information:
Warren Mailey
Manager of Communications
604.915.7288, ext. 2130
# # #