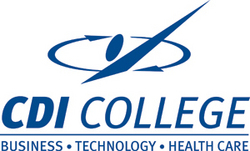 Community policing is an approach to the whole enterprise of policing that attempts to fully engage the public in the challenge of community safety and security
Surrey, BC (Vocus) October 9, 2009
When people are actively engaged with law enforcement professionals in their community, instances of crime fall. The Law Enforcement Foundations program at CDI College, which is currently accepting applications, teaches students how to keep their community safe by engaging the citizens they serve and protect.
"Community policing is an approach to the whole enterprise of policing that attempts to fully engage the public in the challenge of community safety and security," says James Lo, a Law Enforcement Foundations instructor at CDI College. "Crime prevention programs include the use of properly trained volunteers within the community."
Through community initiatives like community policing, law enforcement professionals find ways to prevent crimes before they even happen.
"Law enforcement officers need to establish positive ties with the community through joint partnership programs to solve problems in crime," Lo says. "By formulating and preparing an action plan, they are able to continue helping and dealing with public concerns."
Crime prevention happens at all levels of law enforcement including Civil Police forces, RCMP, Transit Police, Border Services Agents, Coast Guards and Canadian Forces Military Police. CDI College's Law Enforcement Foundations program gives students the ability to pursue a career in any number of these positions. For more information on this program, please visit http://www.cdicollege.ca/Campus_Programs/Campus_Programs.
About CDI College
For more than 40 years, CDI College (http://www.cdicollege.ca) has helped thousands of students train for better careers and find new opportunities. With 13 campuses across Canada, the college offers hands-on training from experienced instructors in a wide range of business, technology and health care programs. Flexible schedules and career placement services are also available to help students attain their career goals.
For more information:
Melissa Wood
Communications Manager
604.915.7288, ext. 2145
###