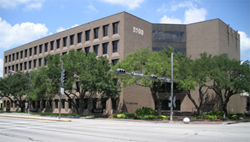 Consumers Direct Insurance Services is excited to be an integral part of the Houston community as an authorized Senior General Agency for Blue Cross and Blue Shield of Texas
Houston, Texas (PRWEB) October 07, 2014
Consumers Direct Insurance Services, Inc. (CDIS), an Independent, Authorized Senior General Agent for Blue Cross and Blue Shield of Texas has opened an office in Houston. The agency office will be located in the Meridian Business Center at the Houston Galleria and is open Monday through Friday for appointments with local agents.
"Consumers Direct Insurance Services is excited to be an integral part of the Houston community as an authorized Senior General Agency for Blue Cross and Blue Shield of Texas," said Scott Loochtan, President of Consumers Direct Insurance Services, Inc. "We are in the business of building and maintaining relationships and having a local presence of specialists is vital for Blue Cross and Blue Shield of Texas as well as for our growth."
CDIS is an organization of experienced, fully licensed and trained education specialists and administrative staff that bridge the gap between insurance and education. The agency provides cost-effective insurance solutions for individuals and families of all ages that are uninsured, underinsured or in transition. Whether it is a life qualifying event as Medicare or planning for new additions to the family, it has the solutions to fulfill its client's needs.
Its education specialists are certified with the Department of Health and Human Services (HHS) to offer personalized guidance in the health insurance marketplace at the start of enrollment as well as support moving forward. Annual certification and continuing education in Medicare Part D Prescription Drug Plans (PDP) and Medicare Part C, also known as Medicare Advantage Plans (MA), allows them to provide full service Medicare solutions and make themselves available in a variety of ways through technology, over the phone or in person appointments.
As part of this process, CDIS regularly updates its comprehensive website with straightforward articles, informative blogs and basic glossaries that remove the clutter that regularly distracts people from what is important to them.
"We provide peace of mind because we know that insurance, regulations and legislation can be difficult to comprehend for many people," noted Loochtan. "We advise enrollees to utilize our education specialists in navigating them through the marketplace and Medicare maze because our experience, resources and education sets us apart as we put the interests of our existing and future clients first."
Office Information
CDIS of Texas
Meridian Business Center
5100 Westheimer Rd., Suite 276
Houston, TX 77056
Tel: 855.743.2583
About Consumers Direct Insurance Services, Inc. (CDIS)
CDIS, Inc. is a multi-state Independent, Authorized Senior General Agent for Blue Cross and Blue Shield of New Mexico, Oklahoma and Texas and was founded in an effort to bridge the gap between education and insurance. Headquartered in Riverwoods, IL, the company has an executive team with over 100 years' experience. This team has been providing world-class healthcare guidance to over 20,000 active clients. For more information, please visit one of our state specific websites http://www.CDISofNM.com, http://www.CDISofOK.com and http://www.CDISofTX.com