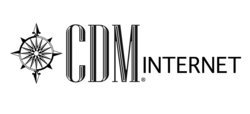 The CDM Internet takes this outstanding career assessment and planning tool to the next level with the power of online assessment and resources
Bloomington, Minn. (PRWEB) March 3, 2009
In today's tough job market, careful career planning is more important than ever before. To map a path to a successful and satisfying career, students and other job seekers can now turn to the trusted Harrington-O'Shea Career Decision-Making® System-Revised (CDM®-R) on the Internet.
Recommended to career planners by guidance counselors and other advisors for more than 30 years, the CDM Internet features a self-scored assessment that identifies test-takers' occupational interests, values and abilities and matches those to career options. Now high school students, individuals preparing to enter the job market or those looking to make a career change can use this award-winning assessment on the Internet to plan their careers.
"I believe that the introduction of the CDM Internet adds multiple features to the instrument's demonstrated effectiveness as an assessment tool," said Dr. Art O'Shea, primary author of the CDM. "It uses the power of the Internet to produce a user-friendly report that interprets for users the meaning of their assessment results."
With the most recent version of the CDM-R, Dr. Rich Feller, a professor of counseling and career development in the school of education at Colorado State University, has joined Dr. O'Shea as co-author. Dr. O'Shea said of the collaboration, "I am delighted to welcome Dr. Rich Feller as my co-author. He has already brought to the CDM a fresh approach based on his rich experience as a counselor, professor, writer, lecturer and national leader in vocational counseling. I look forward to working with him to ensure that the CDM continues as an effective aid to career-decision-makers."
With the CDM Internet, users take the proven assessment and then print out a report that explains their results and guides them as they plan their futures. The CDM Internet provides them with links to more than 800 occupational briefs, based on the latest U.S. Department of Labor information, covering nearly 100 percent of all current U.S. jobs.
Job seekers can explore these easy-to-read career briefs, edited by authors O'Shea and Feller, to learn more about their potential career path. These briefs include key information about daily job tasks, necessary skills and education, estimated salaries and the demand for workers in that field. Many of the briefs feature videos of people on the job to help a career planner gain a deeper view of what that job truly entails.
The online version also links to a site where users can identify colleges or training programs where they can prepare for their potential careers. They can also link to a job search skills manual that assists with writing resumes and finding job openings and offers tips on successful interviewing.
"The CDM Internet takes this outstanding career assessment and planning tool to the next level with the power of online assessment and resources," said Carol Watson, president, Clinical Assessment/North America, Pearson. "When guidance counselors and career planners recommend this assessment to their clients, they will now be offering them a seamless experience that links their report results directly to resources for exploring the recommended career."
For more information or to order the CDM Internet, go to http://www.pearsonassessments.com or call 800-627-7271.
About Pearson
Pearson (NYSE:PSO), the global leader in education and education technology, provides innovative print and digital education materials for preK through college, student information systems and learning management systems, teacher professional development, career certification programs, and testing and assessment products that set the standard for the industry. Pearson's other primary businesses include the Financial Times Group and the Penguin Group. For more information about the assessment group of Pearson, visit http://www.pearsonassessments.com
Copyright 2009. Career Planning Associates, Inc. Some of the theoretical works upon which the Career Decision-Making System is based are those of Dr. John L. Holland and are used with the permission of Psychological Assessment Resources, Inc. Available exclusively under license from CPA, Inc. to NCS Pearson, Inc.
###