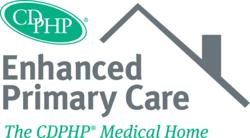 If the results from the second year of the pilot even partially support these initial data, the CDPHP model will not only hold tremendous value for this region, but for national reform efforts as well.
Albany, NY (Vocus/PRWEB) March 22, 2011
CDPHP today announced that its nationally-recognized patient-centered medical home pilot resulted in dramatic declines in medical cost growth at three local physician practices. The pilot, designed to help physician practices transform their processes, improve care, and increase reimbursement for primary care physicians, showed that important opportunities exist to improve primary care in the area.
The three physician practices involved in the CDPHP® medical home pilot experienced a 9% reduction in the rate of overall medical cost increases—a savings of $32 per member, per month—as compared to other area physician practices, according to a Verisk Analytics™ independent analysis released by the Albany-based health plan. The practices—Community Care/Latham Medical Group, Community Care/Schodack, and CapitalCare Family Practice Clifton Park—also demonstrated improvements in quality measures, most notably, the proper use of antibiotics and diabetic eye exams.
Data from the first year of the pilot also revealed significant reductions in advanced imaging utilization and emergency room visits. Total hospital admissions were 24 percent lower than otherwise expected among the population served by the practices participating in the pilot.
The independent analysis indicates that the novel payment model, in conjunction with the practice transformation support, made a difference in the way care was compensated and provided.
"We are very pleased by this news. It is an important first step in improving quality and transforming the way we pay for primary health care," said Bruce Nash, MD, MBA, chief medical officer, CDPHP, who has overseen the pilot since its launch in May 2008. "While CDPHP and the physician practices currently working towards transforming their practices recognize that there are still significant opportunities for improvement, we know we're headed in the right direction."
The Future of CDPHP Enhanced Primary Care
In September 2010, 21 additional practices began the transformation scheduled to conclude at the end of 2011. Between the first and second phases, the program encompasses 24 physician practices, approximately 150 local physicians, and more than 50K CDPHP members. Given the third-party results and the medical community's continued interest in the program, CDPHP will begin recruiting for Phase III of this initiative, now called the CDPHP Enhanced Primary Care program.
New elements have been added to the subsequent phases, including the embedding of CDPHP nurse case managers within the participating practices. These nurses work collaboratively with the practice staff to better facilitate medical, behavioral, and pharmaceutical services for patients. This interaction will play an integral role in realizing additional future savings from reduced hospital, emergency room, and imaging services.
Phase III will consist of primary care practices (family practice, internal medicine, and pediatrics) chosen by CDPHP by the end of May 2011. Selected practices will display strong leadership and a stable practice culture, and serve a significant number of CDPHP patients. The practice will need to demonstrate commitment in achieving NCQA Level III Medical home and enhancing access, as well as an overall willingness by practice leadership to participate and openly collaborate with CDPHP. In addition, due to the significance of technology in the medical home model, practices utilizing EMR and ePrescribing are preferred.
"The program's initial results have thus far exceeded anyone's projections," said Nash. "If the results from the second year of the pilot even partially support these initial data, the CDPHP model will not only hold tremendous value for this region, but for national reform efforts as well."
Interested practices should e-mail Lisa Sasko at lsasko(at)cdphp(dot)com for more information.
About CDPHP®
Established in 1984 as a physician-founded and guided health plan, CDPHP and its affiliates currently serve members in 24 counties throughout New York with a full family of products. Visit CDPHP at http://www.cdphp.com or on Facebook, Twitter, or LinkedIn.
Contact:
Kristin C. Marshall
(518) 641-5031
kmarshall(at)cdphp(dot)com
# # #