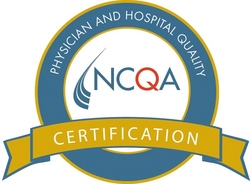 CDPHP possesses a unique partnership with its physicians and providers, differentiating us from the competition
Albany, NY (Vocus) August 12, 2009
CDPHP® recently received Physician and Hospital Quality (PHQ) Certification through the National Committee for Quality Assurance (NCQA). PHQ certification is a voluntary program that evaluates how well health plans measure and report the quality and cost of physicians and hospitals within their networks. NCQA awarded CDPHP Full PHQ Certification for all three of its affiliates -- CDPHP, CDPHP UBI, and CDPHN -- with a two-year certification that will be effective through July 10, 2011.
"CDPHP possesses a unique partnership with its physicians and providers, differentiating us from the competition," said John D. Bennett, MD, president and CEO, CDPHP. "Receiving NCQA's PHQ Certification underscores our commitment to this partnership and demonstrates our mission to delivering quality health care."
2008 Physician and Hospital Quality Certification is the first program to independently assess provider measurement programs. The certification is based on four key principles:

Standardization and Sound Methodology. Allows results to be compared across organizations.
Transparency. Organizations should offer physicians the opportunity to provide input on measurement programs. Organizations should also provide clear, understandable information about how the results will be used.
Collaboration. Where possible, organizations should pool their data on standardized measures to produce results with greater statistical reliability.
Action on Quality and Cost. Organizations should not sacrifice quality for cost reduction. Organizations must not use results of cost measurement alone.
NCQA is an independent, not-for-profit organization dedicated to assessing and reporting on the quality of managed care plans, managed behavioral health care organizations, preferred provider organizations, new health plans, physician organizations, credentials verification organizations, disease management programs, and other health-related programs.
About CDPHP®
Celebrating its 25th anniversary in 2009 as a physician-founded and guided health plan, CDPHP and its affiliates currently serve members in 29 counties throughout New York state and seven counties in Vermont. The affiliated companies of CDPHP include a family of products: Capital District Physicians' Health Plan, Inc.--HMO, Healthy New York, Medicare Choices (HMO), Medicaid, Child Health Plus, and Family Health Plus; CDPHP Universal Benefits,® Inc.--PPO, High Deductible PPO, EPO, and Medicare Choices (PPO); and Capital District Physicians' Healthcare Network, Inc.--self-insured plans. Visit CDPHP at http://www.cdphp.com.
Contact:
Kristin C. Marshall
(518) 641-5031
kmarshall (at) cdphp (dot) com
# # #