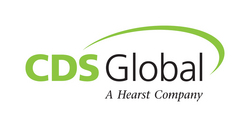 Partner Summit is one opportunity for CDS Global to bring our clients together in Des Moines for engaging discussion and presentations that entertain, excite and encourage future growth
Des Moines, IA (Vocus) November 5, 2010
On Thursday, Oct. 27, CDS Global hosted its annual Partner Summit at the Des Moines Marriott Downtown. The cutting-edge, multimedia event brought together leaders in the magazines and media, consumer products, and nonprofit sectors to discuss key topics that will ensure future growth in their industries.
Representatives from many well-known and respected organizations in the U.S. and Canada visited Des Moines for presentations by guest speakers and CDS Global subject matter experts. The energizing presentations and discussions focused on the current state of the industries, technology plans to secure future success, innovative ideas for digital and print success, social media and search engine marketing, and strategies to build brands and customer loyalty.
The event was very well-received with positive responses from attendees who are already looking forward to next year's event, which promises to be even more inspiring and engaging. Attendees included several circulation and marketing employees from Des Moines-based publishers Meredith Corporation and August Home Publishing, as well as representatives from across North America, such as Condé Nast Publications, Forbes, Hearst Corporation, Highlights for Children and Rogers Publishing.
In recent years, the challenging economy had resulted in an expected decline in attendance, and a virtual summit was held in 2009. This year, CDS Global returned to a face-to-face gathering at the request of its client base. In order to accommodate clients and busy schedules, the format of Partner Summit 2010 was modified to include a day of dynamic, insightful presentations followed by a day of meetings with account management and product demonstrations.
"Partner Summit is one opportunity for CDS Global to bring our clients together in Des Moines for engaging discussion and presentations that entertain, excite and encourage future growth," said Eileen White, vice president of Global Marketing & Communications at CDS Global. "This year's Summit significantly raised the bar from previous events, and we are already beginning to plan next year's event to ensure we keep the spirit, innovation and thought leadership alive for clients in the years to come."
As an outsourced provider to companies in a diverse group of targeted industries, CDS Global also hosted their inaugural Nonprofit Roundtable on Oct. 28 to support the needs of the company's clients in the nonprofit and philanthropic sectors. This event brought together nonprofit leaders from around the nation including representatives from the American Heart Association, The Salvation Army, Library of America and several additional organizations. Clients used the forum to share thoughts and to work with CDS Global to develop solutions that support the missions of nonprofits.
About CDS Global
CDS Global is a leading provider of outsourced business solutions to multiple industries, delivering a wide range of innovative and flexible e-commerce, payment processing, marketing, order management and fulfillment solutions. The company effectively manages customer interactions and maximizes the value of data, creating a positive impact on the bottom line of its strategic partners.
CDS Global is headquartered in Des Moines, Iowa, with offices across Iowa and in Arizona, New York, Pennsylvania, Texas, Australia, Canada and the United Kingdom. Learn more at http://www.cds-global.com.
###